The Nier: Automata PC release date revealed yesterday may not be accurate
We're never going to find out what the release date of the PC version of Nier: Automata is.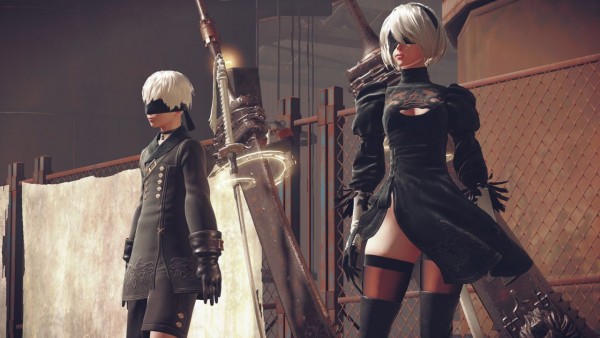 Yesterday, Square Enix released a new Nier: Automata trailer showing off 2B's tools of destruction. It seems, however, there were two versions of this trailer, with a glaring change in one of them.
The difference, unfortunately, once again has to do with the game's PC version, which Square Enix still can't give a straight answer about. The initial version of this trailer sent to Gematsu, included a release date for the PC version of the game. The date shown was March 10.
That version even had the Steam logo and everything. A lot of Steam games unlock worldwide on the international release day, rather than at different times for different regions, which could be why the date shown here was March 10.
Seeing as how Square Enix has thus far been unable, or unwilling, to provide a release date for the PC version, many used this trailer as confirmation of the PC version's launch date. That said, the same trailer on Square Enix's North American and UK YouTube Channels, does not mention Steam or the PC version at all. Instead, it shows each region's respective release date at the end, for the PS4 version.
This could either mean the publisher simply made an error, slapping an incorrect release date and the Steam logo on the trailer sent to the press, before realising the mistake and removing it from the official mirrors on YouTube.
This whole thing could also be a result of an agreement between Sony and Square Enix that prevents the latter from talking about the PC version. Although such agreements have existed in the past between platform holders and publishers, we can't say for sure if that's truly the case here.
Nier: Automata is out on PS4 March 7 in North America, March 10 in EU and UK.