Nintendo's explanation for The Legend of Zelda: Breath of the Wild's DLC is one you've heard before
The Legend of Zelda: Breath of the Wild's post-launch DLC may be a first for the series, but Nintendo has more or less used the same way of justifying it as every other publisher before it.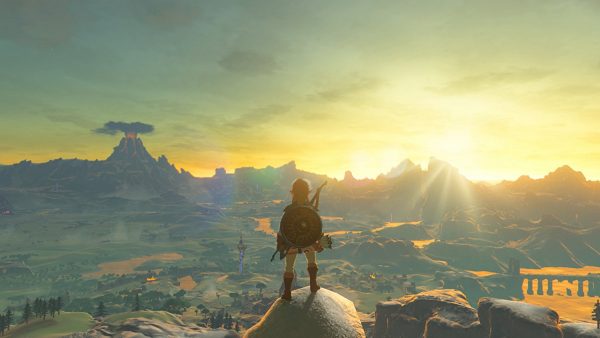 Nintendo surprised everyone last week by announcing a season pass and post-launch DLC for The Legend of Zelda: Breath of the Wild. Although this is technically not the publisher's fist time creating DLC for a game, it's a first for Zelda, and it looks like a substantial add-on.
Naturally, not everyone was happy with the announcement. During a recent interview with IGN (via Nintendo Life), Nintendo's Bill Trinen took time to explain why the decision was made.
"It was tough, because we actually had a lot of debate in terms of do we announce it, how do we announce it," Trinen said.
"I think one of the things that's unique about the way Nintendo develops games is when we're working on a game … you guys know that it's essential we use every last minute to make the game as good as we possibly can, and really what that means is that the dev team was working on the main game, finished the main game, and as they're starting to get to the very end and wrap it up, really they said, 'You know we've made this massive world of Hyrule, we've spent a long time building it. It would be a waste to just make one game and have that be it.'"
Trinen then went on to say that a lot of thought went into the content that will go into the DLC, and reiterated that just the fact it's launching a long time after the main game's release, proves the content is not yet finished.
The first add-on launches this summer, whereas the other one is primed for a holiday release.
The Legend of Zelda: Breath of the Wild is out March 3 on Nintendo Switch, and Wii U.