NPD February: PS4 still top of US retail chart, hardware sales drive YoY and MoM growth
PlayStation 4 outsold Xbox One in the US in February, according to The NPD Group's regular monthly report.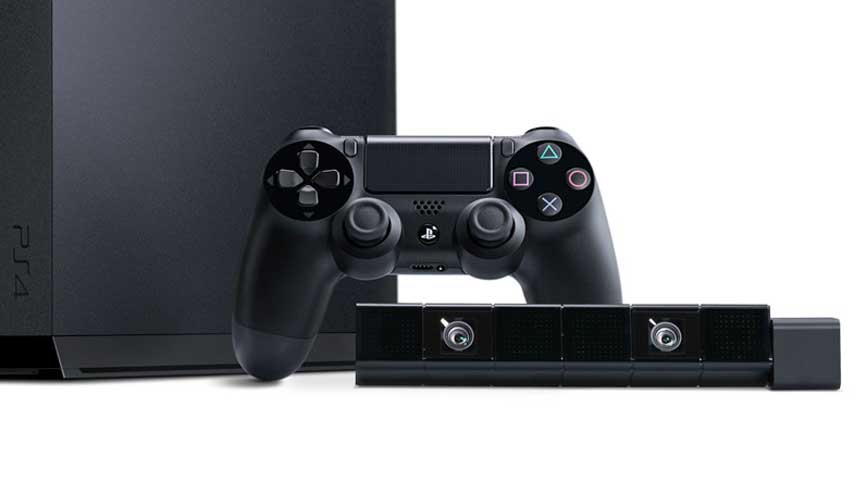 NPD February 2014
Total industry spend up year-on-year and month-on-month, driven by hardware sales.
Software sales down year-on-year but improved since last month.
PS4 best-selling home console on a unit basis; Xbox One best-selling on a dollar basis thanks to higher RRP.
Wii U saw a sales spike thanks to new Donkey Kong.
Total industry spend for the month of February was $887 million, up 9% year-on-year from $810 million in February 2013, and significantly better than January's $664 million.
Hardware was the major driving factor for the growth, of course, with spend of $347 million, up 42% year-on-year from $244 million. That's also a jump on January's $241 million.
Software was down 9% year-on-year, unfortunately, to $318 million, but that's a significant improvement on January's $232 million. The drop is attributed to lower sales of PS3 and Xbox 360 games, which is expected. Software sales will almost certainly pick back up as PS4 and Xbox One reach greater market penetration.
Accessories also saw a decent spike, up 33% year-on-year to $221 million.
NPD February: Hardware
According to Sony, drawing on the NPD's data, the PS4 was the best-selling console in the US in February 2014. Additionally, its cumulative life-to-date sales remain ahead of the Xbox One.
This is the fourth month of victory for Sony in the US front of the ongoing next-gen console war, having remained ahead of its rival in terms of cumulative sales in November, December and January. The PS4 did have a week's headstart on the Xbox One in the US, mind.
The Xbox One still had a good month, with 258,000 console sales, and NPD's John Callahan said that thanks to Xbox One's higher price point it led in terms of dollar sales. Microsoft noted that the Xbox One is outpacing the Xbox 360's sales during the same period post-launch by over 61%.
The Xbox 360 saw 114,000 unit sales, outselling all last-gen consoles. Combined, the Xbox 360 and Xbox One sold more hardware than any other platform (such as PS3 and PS4) and held 43% of the US home console market.
The Wii U also had a good month, likely thanks to the launch of Donkey Kong Country: Tropical Freeze. Nintendo said Wii U console sales increased by 25% year-on-year, suggesting it shifted about 100,000 consoles in February.
All in all, it was an excellent month for hardware sales, and a breath of fresh air after a dire January.
"The majority of hardware platforms experienced double-to-triple digit increases compared to January 2014," Callahan said.
NPD February: Software
Nintendo was quite pleased with its sales figures this month; you'll notice it managed to sneak a 3DS exclusive into the charts with Bravely Default. The Square Enix RPG sold over 200,000 copies across physical and digital, Nintendo said.
Donkey Kong Country: Tropical Freeze managed 130,000 sales across physical and digital. Callahan said it was the fourth best-selling SKU of the month; unfortunately, the prevalence of multi-platform titles with higher total sales kept it out of the charts.
Nintendo also said Pokémon X & Y sold 130,000 units in February across physical and digital, bringing its life-to-date sales to 3.4 million.
Microsoft also had good news to share on the software front, saying that the Xbox One attach rate is 2.75 with 772,000 game sales in February. The Xbox 360 still vastly outweighs its sibling, though, with 2.46 million game sales in February. Combined, the two consoles held 48% of the US home console software market.
There wasn't much movement in the charts thanks to a lack of new releases, but you'll note Thief did come in at fourth, with Lightning Returns: Final Fantasy 13 at seventh.
Call of Duty: Ghosts (Xbox 360, PS3, Xbox One, PS4, Wii U, PC)
The Lego Movie Videogame (Xbox 360, PS3, 3DS, Wii U, Xbox One, PS4, Vita)
NBA 2K14 (Xbox 360, PS4, PS3, Xbox One, PC)
Thief (PS4, Xbox One, 360, PS3)
Grand Theft Auto 5 (Xbox 360, PS3)
Battlefield 4 (PS4, Xbox One, 360, PS3, PC)
Assassin's Creed 4: Black Flag (Xbox 360, PS4, PS3, Xbox One, Wii U, PC)
Lightning Returns: Final Fantasy 13 (PS3, Xbox 360)
Minecraft (Xbox 360)
Bravely Default (3DS)
As ever, remember that The NPD Group only tracks traditional sales channels for this report – new physical retail, in other words. Digital distribution, DLC, some online retailers and other digital sales channels are not tracked, so check Superdata's monthly report on that side of the business.
Sometimes we include links to online retail stores. If you click on one and make a purchase we may receive a small commission. For more information, go here.