Valkyria Chronicles 4 heading to PC, consoles in September
Sega has announced a release date for Valkyria Chronicles 4.
Those looking forward to Valkyria Chronicles 4 can pick the game up for PC, PS4, Switch, and Xbox One in September.
If you're planning to pre-order the game, first-run physical copies of the North American version will come packaged as the Valkyria Chronicles 4 Launch Edition. It includes an exclusive Ragnarok controller skin for your platform of choice's controller. Who wouldn't want a controller skin of the adorable medic dog?
In Europe and the UK the launch edition will come with a special sticker of Ragnarok.
There's also a Memoirs from Battle Premium Edition available for pre-order. It includes two DLC adventures featuring Squad 7 characters, and also comes with physical goodies as noted below.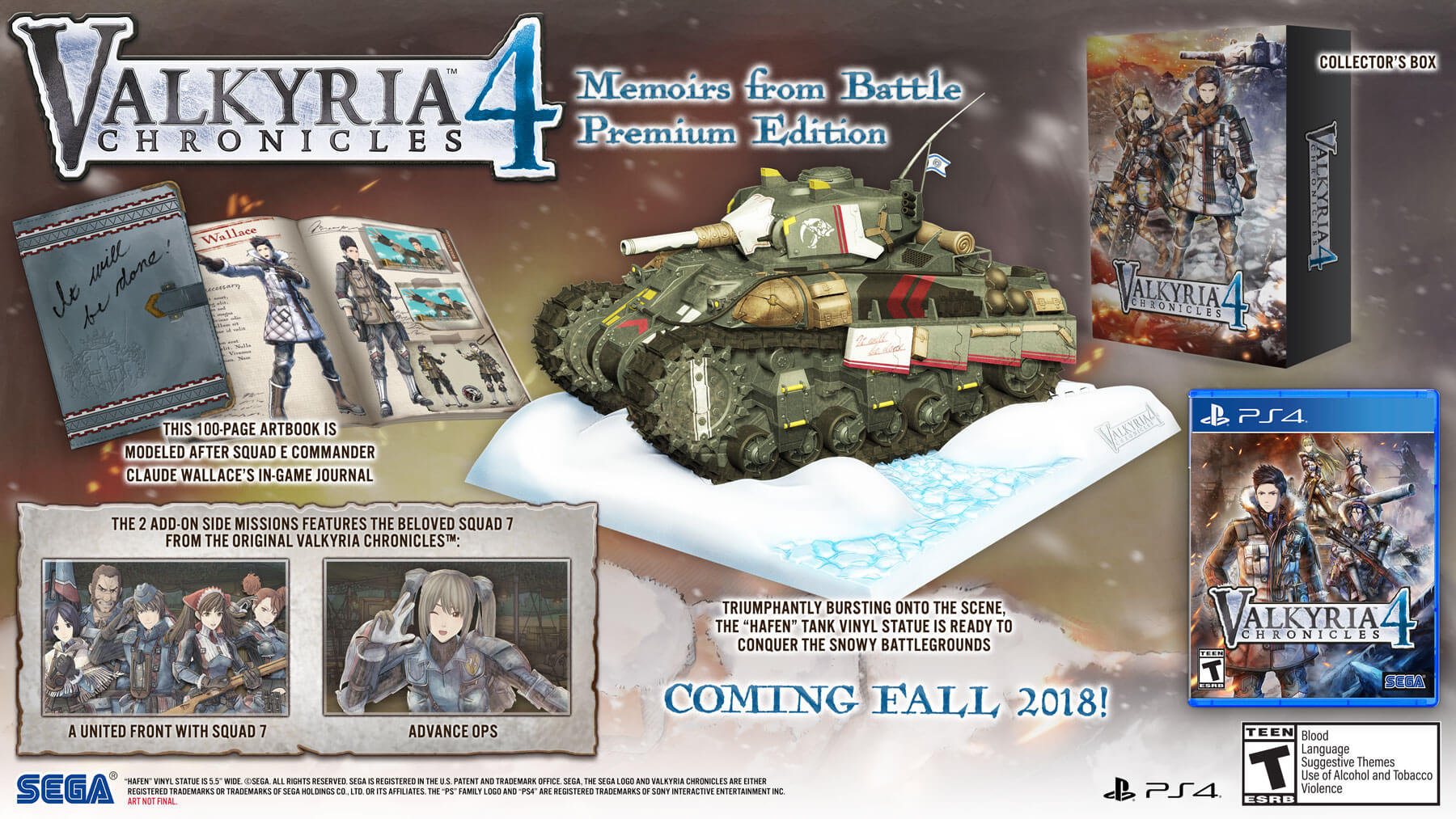 Valkyria Chronicles 4 - Memoirs from Battle Premium Edition ($99.99)
Exclusive Vinyl Statue of the "Hafen" Tank
Claude's Travel Journal - Exclusive 100-page themed artbook: Inspired by Claude's journal in-game, features a wide selection of watercolor-styled art from the game.
Two DLC Adventures featuring Squad 7 characters: A United Front with Squad 7 and Edy's Advance Ops addes three additional hours of gameplay across four exclusive story missions, featuring fully-voiced cutscenes and unique challenges. After completion players will unlock six Squad 7 members, as well as Edy's personal submachine gun.
The Squad 7 DLC missions will be made available immediately through a download code included in Battle Edition. The content will be available as an add-on item on all platforms around the game's release.