Annapurna Interactive thriller Twelve Minutes gets a star-studded cast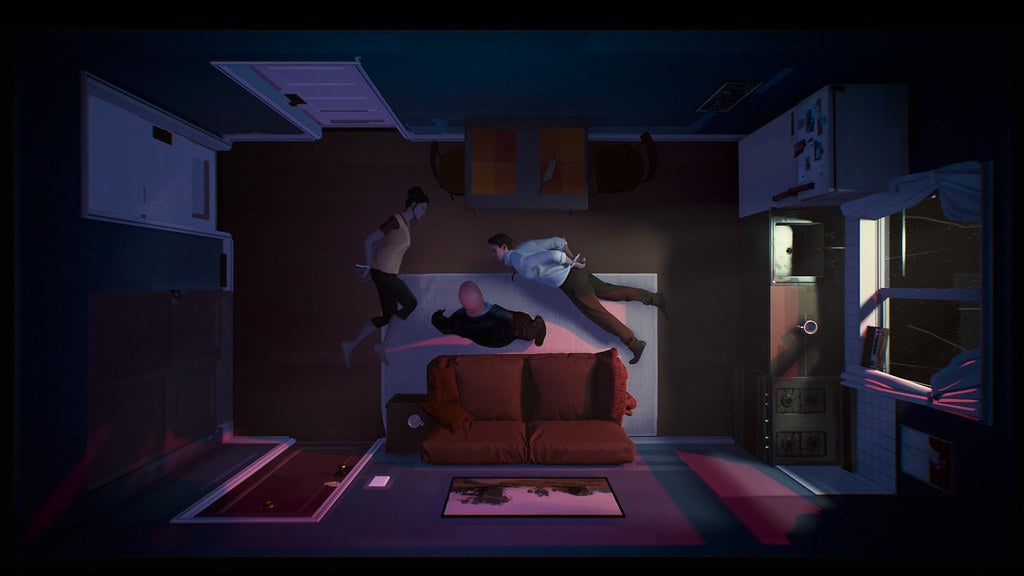 Highly anticipated thriller Twelve Minutes is getting closer to release - and now it's got an all-star cast to make Hollywood proud.
As revealed at Gamescom Opening Night Live, Twelve Minutes will feature the voices of James McAvoy, Daisy Ridley, and Willem Dafoe.
All three have had a few brushes with video games - McAvoy starred in the Assassin's Creed movie, Ridley has reprised her role as Star Wars' Rey in a few different video games, and Dafoe of course was one of the stars of Beyond: Two Souls.
For those not in the know, Twelve Minutes is a unique top-down narrative adventure game. You experience a twelve minute time loop that ends in disaster for the protagonists - as shown in the trailer - but through observation and experimentation, you can begin to change the timeline and hopefully, eventually survive beyond those twelve minutes.
It's a unique game that has been in development for a long time, and it actually began life as a solo project for developer Luis Antonio before indie specialist publisher Annapurna Interactive picked the title up.
Twelve Minutes is coming to Xbox One, Xbox Series X and PC at some point this year - but we don't know exactly when just yet.