Transformers: Rise Of The Dark Spark listed for PS4, Xbox One on Amazon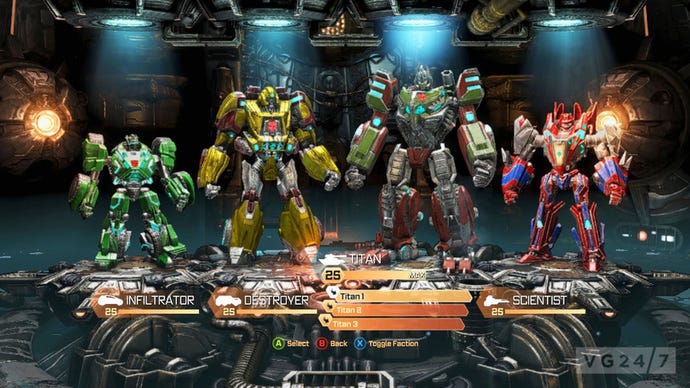 Transformers: Rise Of The Dark Spark appears to be a new game heading to multiple formats, according to a product listing on Amazon.
There doesn't seem to be any connection with the incoming Michael Bay flick Transformers: Age of Extinction. Amazon's product descriptor reads, "The next instalment in the incredible Transformers gaming franchise, Transformers: Rise of the Dark Spark is an exciting action game that is perfect for veteran fans and newcomers."
Over on Amazon you'll see that the game is listed for 3DS, PS3, PS4, Wii U, Xbox 360 and Xbox One.
Other product features simply read, "Next game in the Transformers franchise", "The ultimate in action and adventure," and, "Adrenaline-packed gameplay."
Wait until it's official before getting excited, but what do you think? Is this a new movie off-shoot or could it be the next game in the series started by High Moon Studios? Let us know what you think.
Via Nintendo Life.