Total War: Attila expansion enters the Age of Charlemagne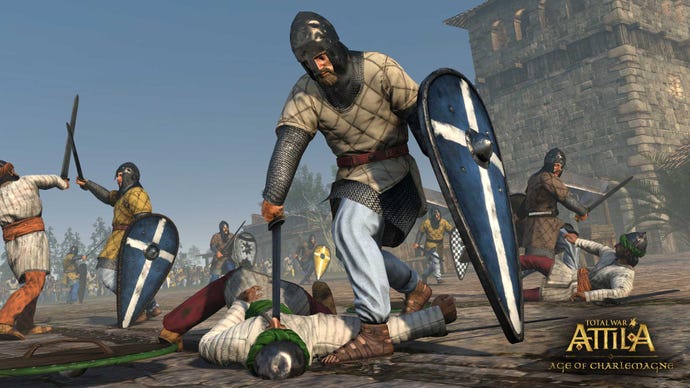 The next Total War: Attila expansion is set well after the age of the great khan, as a Middle Ages leader seeks to bring peace back to the continent.
The largest Total War: Attila expansion so far, Age of Charlemagne Campaign Pack adds a brand new campaign map set in Europe from the year 768 AD onwards.
The time shift means new units are inbound. Expect Knights, Housecarls and more as you trample across 50 conquerable provinces, enjoying new campaign mechanics. The Creative Assembly predicts hundreds of hours of new gameplay await you.
The $15 pack drops on December 10 and is currently available for pre-order on Steam at a 10% discount. Please observe this in-engine cinematic video and plethora of screenshots: