Tony Hawk, Mike Pondsmith, Sid Meier confirmed for PAX Online x EGX Digital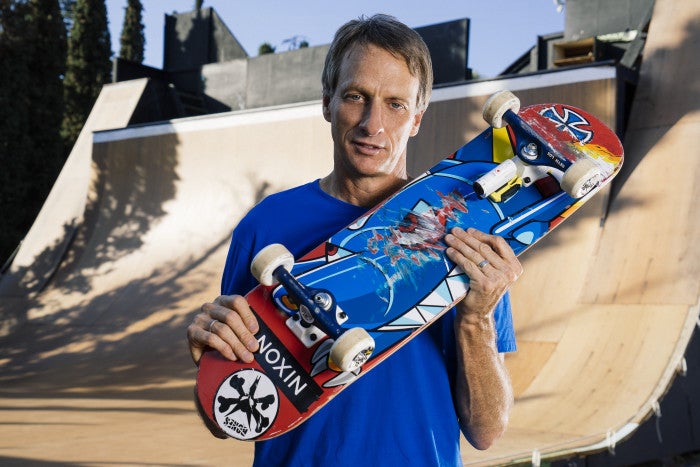 The first panelists for the inaugural PAX Online x EGX Digital event have been announced.
Tony Hawk, Mike Pondsmith, Sid Meier and more will be attending the virtual conference that takes place from September 12 until September 20.
The digital event, which is being hosted to replace PAX West, PAX AUS, and EGX events in the US, UK and Australia, will be free to attend for anyone that wants to join and watch the panels.
Creator of the Cyberpunk franchise, Mike Pondsmith, will be delivering the storytime keynote to open the show on Saturday, September 12 at 6:15pm BST / 13:15 ET / 10:15 PT.
That session will be followed by the appearance of skateboarding icon and all-round nice guy Tony Hawk, who will appear at the PAX Arena to oversee the Tony Hawk's Pro Skater 1 + 2 Remaster tournament and give commentary on some high-level play from the community's finest. The session is sponsored by OMEN, and the winner will get a skateboard signed by Hawk along with OMEN gear and the opportunity to donate OMEN PC gaming setups to a charity of their choice.
You can also expect PAX panels from composers Sarah Schachner (who worked most recently on Assassin's Creed Valhalla) and Gareth Coker (Halo Infinite, Ori and the Will of the Wisps), and industry legend Sid Meier will host a panel looking back on his storied career, too.
EGX, meanwhile, will see Eurogamer's Ian Higton interview the voice of Agent 47 – David Bateson – as the duo look back over the history of the series and really get under the skin of what makes the bald assassin tick.
Gearbox will also be present at the event, detailing 'what's next for the studio'.
You can check out the full PAX Online x EGX Digital schedule over at the PAX and EGX sites, respectively.