Titanfall update introduces the IMC faction
Titanfall's Interstellar Manufacturing Corporation may have started off as a tiny engineering company, but now the "sprawling commercial empire" is a serious contender on the field.
According to the latest Titanfall website update, the IMC began as a natural resource extraction company called Hammond Engineering. 15 years later, having cornered the market in planet surveying and held its map database rights, it embarked on a century's worth of acquisitions, mergers and re-brandings to emerge as the mighty corporation of today (or rather, whatever time it is in Titanfall).
Something like electronics manufacturers of today, the IMC trades on consumer interia and the ubiquity of its products to gloss over its exploitative frontier activities - including "the legal application of force".
Below you'll find images and descriptions of a couple of characters IMC players might meet:
Graves
In the IMC command structure, Vice Admiral Graves is formally known as the CINCFRONT, or Commander-in-Chief, Frontier Command. Despite the elaborate title, Frontier operations are notorious for their lack of adherence to traditional protocol, allowing Graves to personally command IMC forces in the field, and to operate far more informally than commanders in the Core Systems. Graves has a reputation as a maverick within the IMC. His calls for policy change have often been deemed too risky to IMC forces, and too lenient to Frontier citizens. During the inquiry into the Odyssey scandal, Graves maintained that the ship was forcibly commandeered by MacAllan and his band of mutineers.
Blisk
Blisk is a South African mercenary working under a new long-term contract with the IMC on the Frontier, providing Combat Intel and Counterinsurgency services. His first contract concluded with his outfit making enough money to retire to a tropical paradise, but after considering the excellent pay, and more importantly, the opportunity to lay waste to everything in sight with state-of-the-art hardware, Blisk decided that the IMC's offer of renewal was just too good to pass up.
Spyglass
Spyglass is a physical manifestation of the IMC's vast computational network identity, handling logistics, navigation, deployment, and communications between all IMC forces on the Frontier. Spyglass units are built on a modified Spectre chassis and are considered expendable in the field, often accompanying ground forces aboard dropships to provide up-to-date mission information and live surveillance.
Previously, we met the Militia.
Titanfall drops on March 11 on PC and Xbox One. The Xbox 360 version has been delayed, which EA said was to allow more time for polishing, but analysts believe EA may have pushed it back to move revenue into the following quarter and financial year, since it has a ridiculous number of pre-orders already and can afford the delay.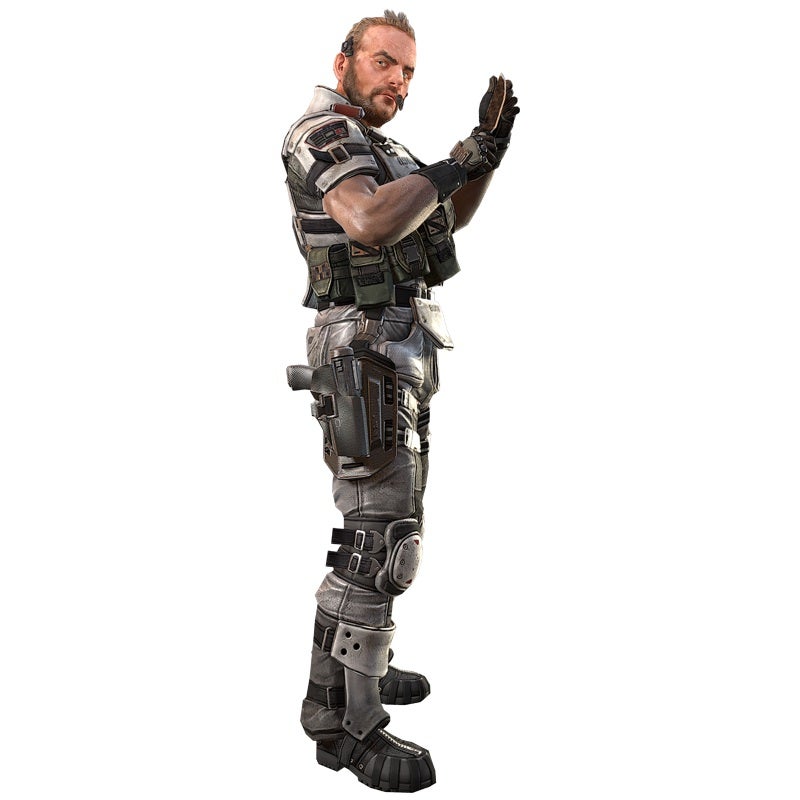 Thanks, AllGamesBeta.