This Metroid 2 fan remake celebrates Metroid's 30th anniversary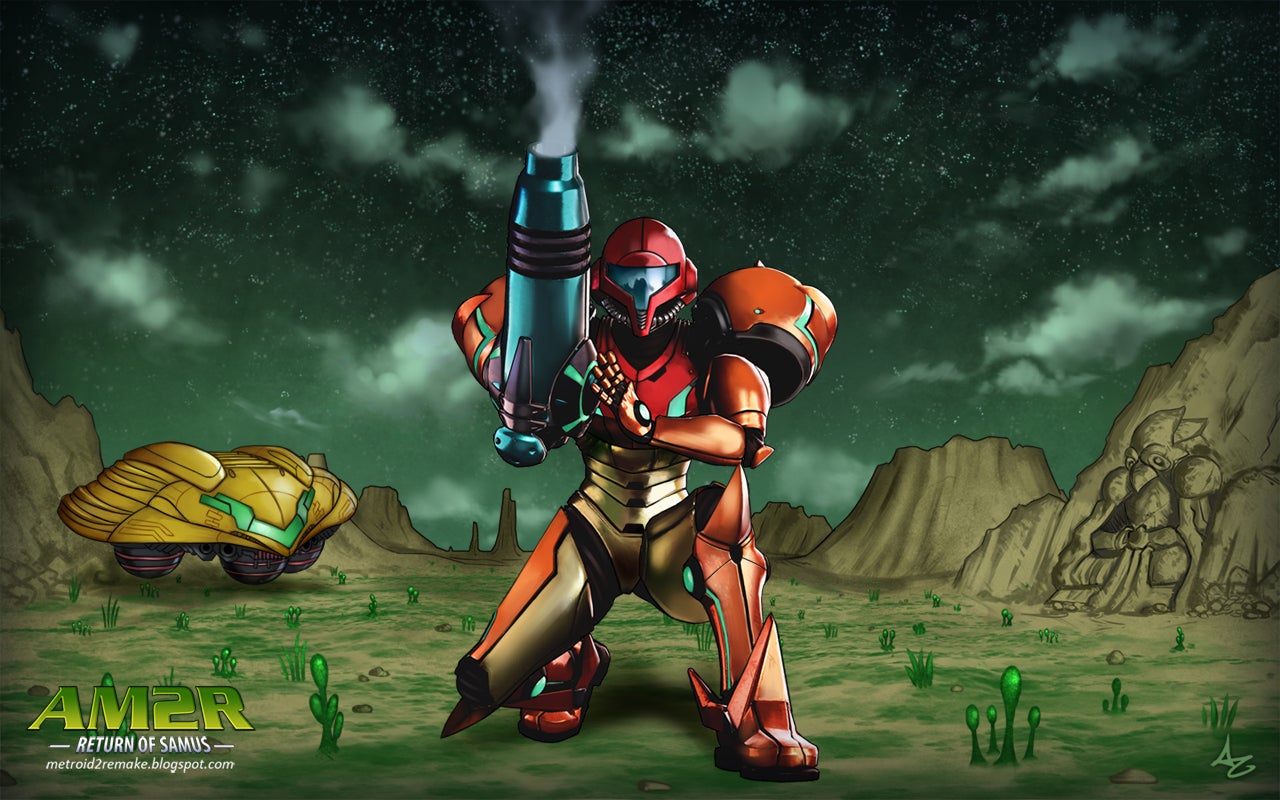 Metroid is 30 years old as of August 6, and in the absence of any official Nintendo celebratory release (unless Federation Force turns out to be excellent), this Metroid 2 fan remake is worth a look.
The game, titled Project AM2R and now available as a free download (on Windows systems at least), takes Samus Aran's Game Boy adventure and updates it with Game Boy Advance-worthy assets.
The remake is modeled after Metroid: Zero Mission, the GBA remake of the original Metroid. It features:
Metroid Zero Mission style gameplay
Map system
Updated enemy AI
Minibosses
New areas
Challenging Metroid
Stackable beam system
Completely redrawn enemy and Metroid sprites
Log system with non-intrusive narrative
High quality soundtrack
Project AM2R is in no way licensed or endorsed by Nintendo, and there's every possibility that their lawyers will send the developers a cease-and-desist, especially since the original game is still available for purchase on the 3DS' Virtual Console.
EDIT: In fact, Nintendo is already sending out cease-and-desist notifications to some sites hosting the file:
Friends: Nintendo has hit us (meaning, our website host) with a DMCA takedown notice. We can no longer host the AM2R file. Sorry!

— Metroid Database (@MetroidDatabase) August 7, 2016
With this in mind, it might be better to grab this sooner rather than later.