This £395 replica Fallout laser rifle will make you beg for the apocalypse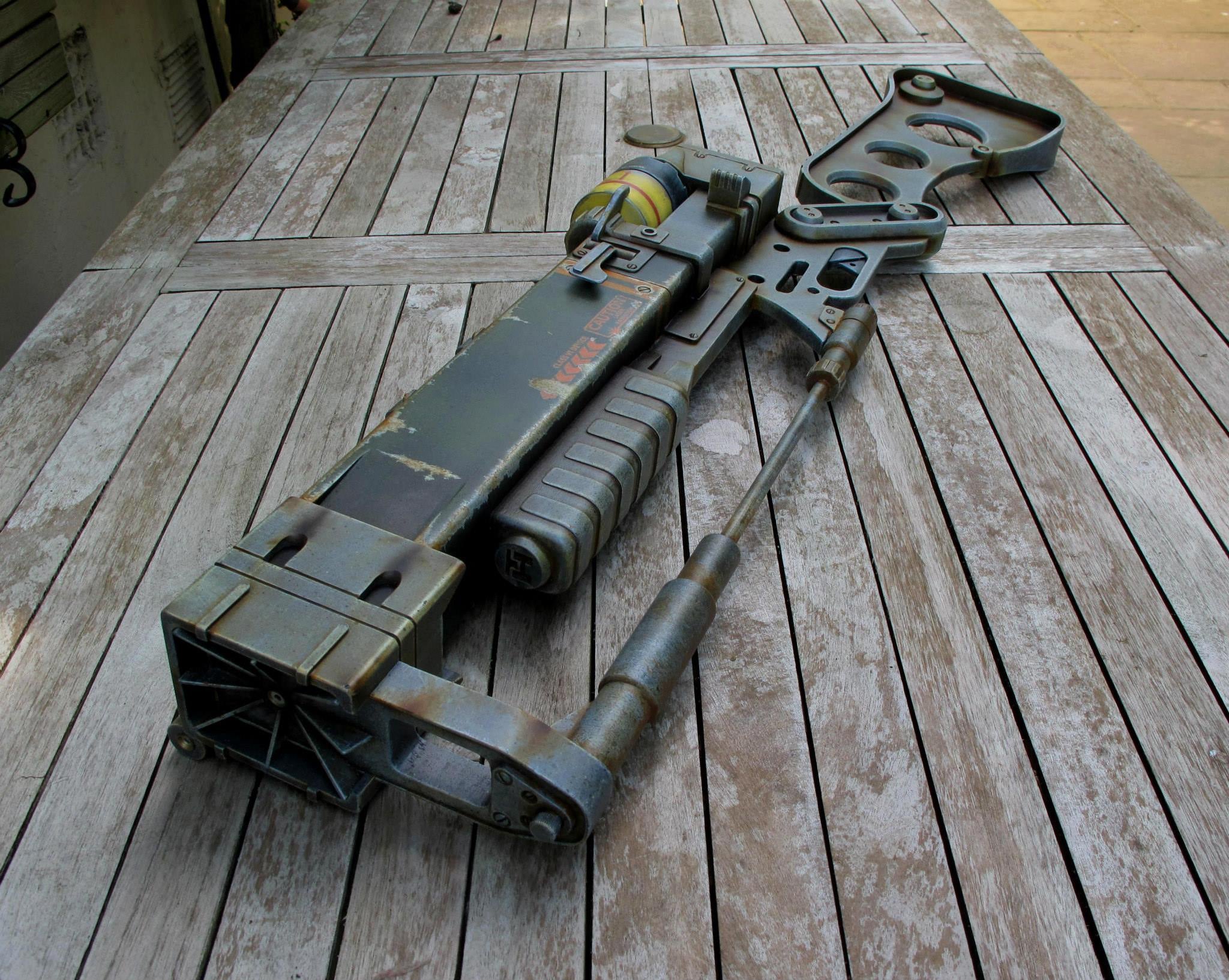 Fallout 3 might be a few years old now, but we simply cannot overlook this superb replica laser rifle created to-scale by one avid gamer.
We've got more shots below.
The rifle can be bought for £395 now via creator thomasotom's Esty site.
He writes, "This is a lifesize Fallout 3 AER9 Laser Rifle 1:1 Prop measuring 1 metre long, cast in fibreglass and resin pieces and individually hand painted. I'd say it was about 95% accurate to the game version, I did make a few changes here and there to make moulding and casting a bit easier.
"The rifle has been fabricated, moulded and cast by me at home, I am a university modelmaking student so this goes toward paying my fees!
"The photos here are representative of the standard paint finish from the game, if you would like a custom paintjob, send me a note before ordering and I'll see what I can do."
He's also made a Dragon Priest mask from Skyrim that you can buy here for £100.
Look:
What do you think of his work?
Via chipsandbiscuits.