The Steam page for Skyrim Special Edition's Creation Club has gone live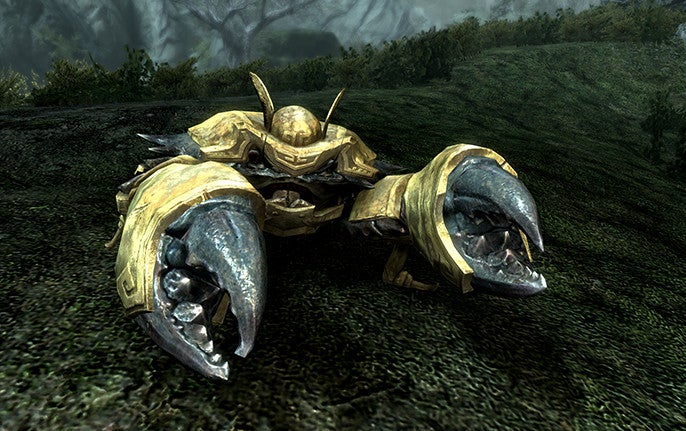 The Steam version of Skyrim Special Edition looks to be about to receive official support of Bethesda's Creation Club.
Creation Club launched for Fallout 4 last month alongside a stack of curated mini-DLCs. Assuming you didn't install a mod that gets rid of it, you can see in the game's main menu.
Just like in Fallout 4, Creation Club Credits can be bought with real money in Skyrim Special Edition. You can buy them in packs of 750 ($8), 1500 ($15), 3000 ($25), and 5500 ($40). The main game has not yet received an update, but the Creation Club's page is live now on Steam, so it's likely coming soon.
At launch, you'll find a few pieces of DLC available for purchase. These are the Mud Crab armour, a Crusader Armour set with the Sword of the Crusader, Oblivion's Ruin's Edge bow, and something called Survival - which could be a harde mode similar to Fallout 4's.