Super Retro Trio console boasts NES, SNES, Mega Drive support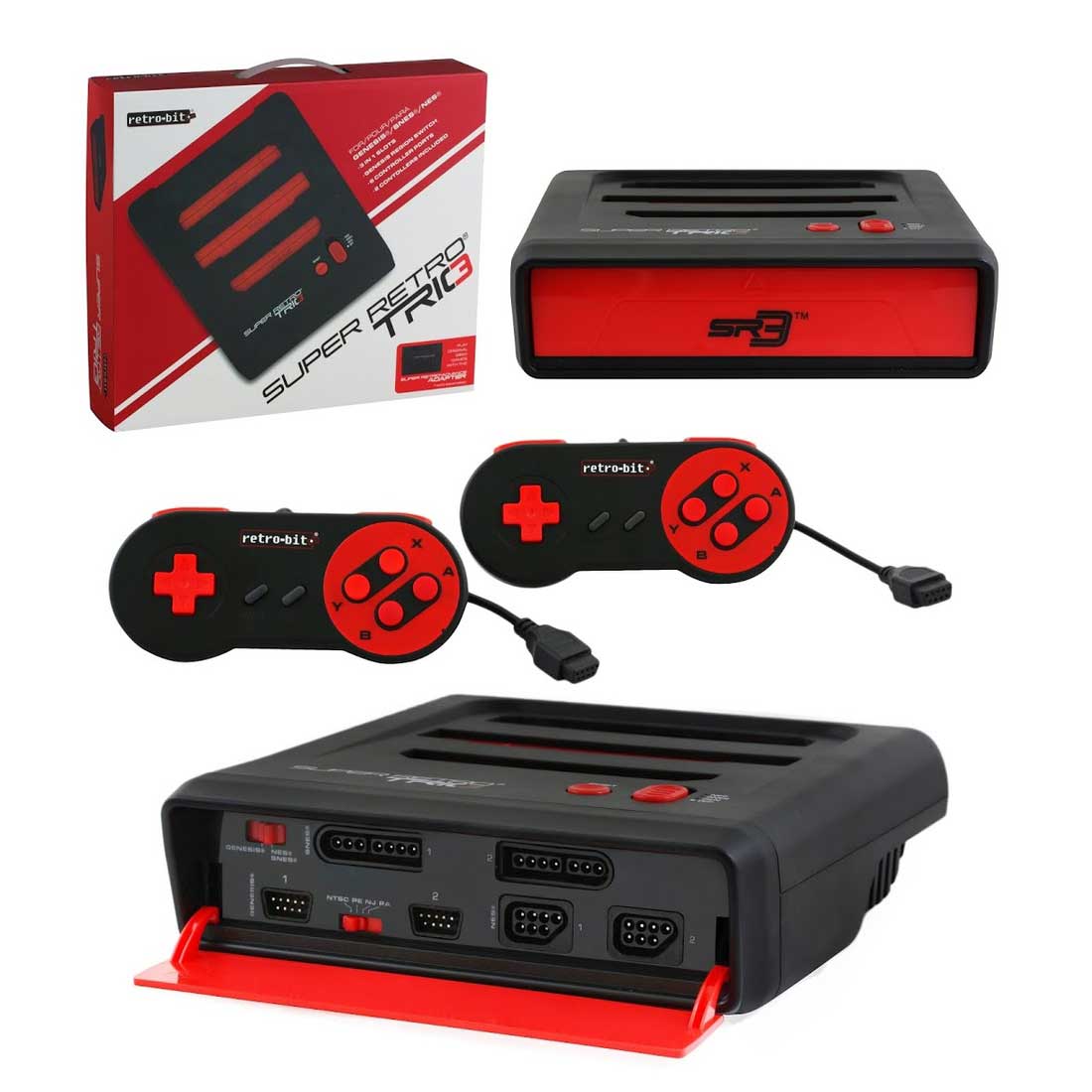 The Super Retro Trio is a enw all-in-on NES, SENS and Mega Drive system expected in North America in March.
Polygon reports the console hails from manufacturer Retro-bit by way of distributor Innex, and will set you back $70.
It boasts cartridge slots for the NES, SNES and Mega Drive - alright, Americans, calm down, the Genesis, whatever - with six controller ports for your original peripherals, two custom controllers, and an AV cable.
After being delayed out of 2013 due to controller mapping issues, the Super Retro Trio is coming in "mid-to-late March 2014", and you can use it with the currently available $45 Super Retro Adapter, which lets you play Game Boy Advance cartridges on any SNES slot console.
Time to dig out those old game cases and blow in a few slots, yo.