Steam's Open World Sale is live, runs through May 31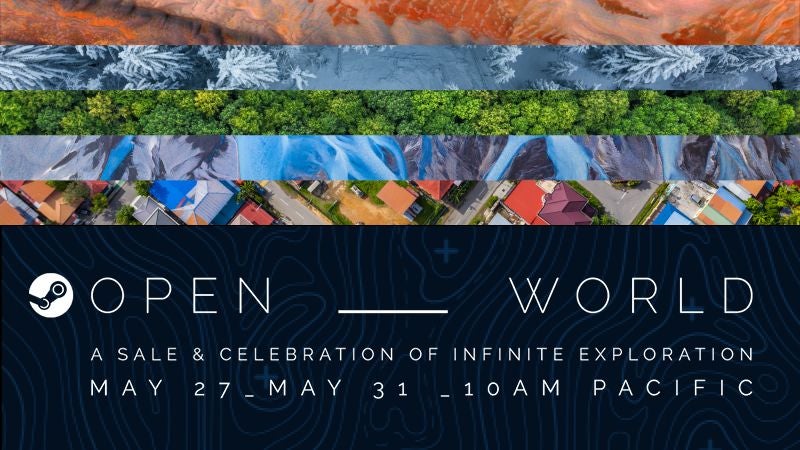 Valve has opened the doors on its Steam Open World Sale.
Running today through May 31, the Steam Open World Sale features discounts on, well, open-world games.
Games on sale include Cyberpunk 2077 for 20% off, Sea of Thieves is 50% off, you can grab Red Dead Redemption 2 for 33% off, get 67% off Borderlands 3, The Witcher 3 will run you $7.99, and Monster Hunter World is 34% off.
Other games on sale include: Rust, Black Desert Remastered, The Forest, Death Stranding, DayZ, No Man's Sky, Star Wars Squadrons, The Outer Worlds, Vermintide 2, and many, many others.
You have until May 31 at 10am PT, 1pm ET, 6pm UK to snag a deal.
Steam's last sale was ended earlier this month on May 6, and it celebrated Golden Week by shining the spotlight on Japanese-developed games.
The next event we have to look forward to is the Steam Next Fest, which will take place June 16-22.
Previously known as the Steam Game Festival, the multi-day celebration of upcoming games will feature hundreds of demos with developers also taking part in livestreams to discuss their upcoming releases.