Star Wars Jedi: Fallen Order player builds Lightsaber motion controller, Force glove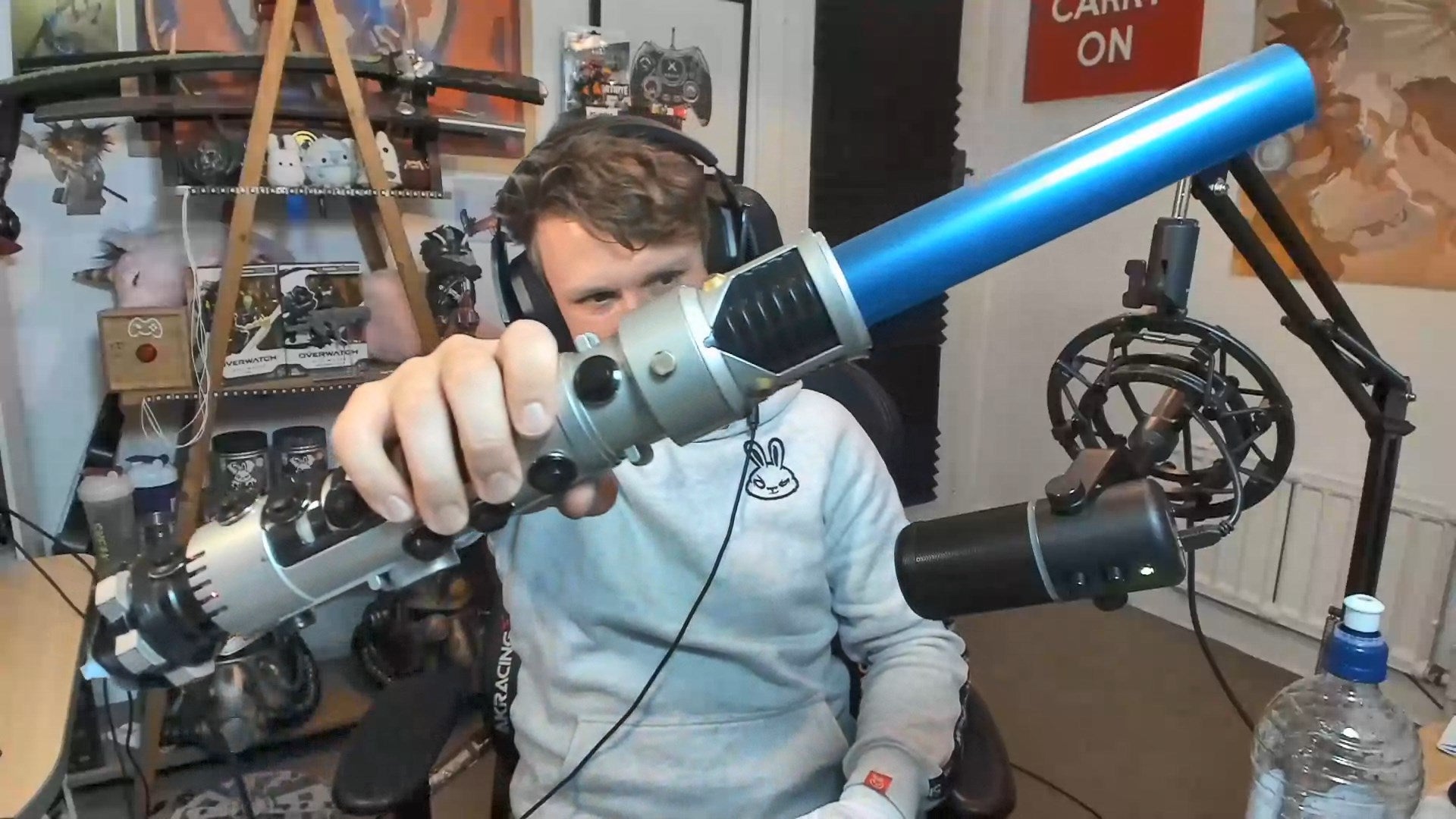 Why wait for VR games to do what you can accomplish today with a bit of ingenuity?
Twitch streamer Rudeism has built a pair of pretty impressive custom controllers for Star Wars Jedi: Fallen Order. The goal of the project was to simulate Lightsaber combat, as well as Force powers.
For the Lightsaber, Rudeism embedded an inertial measurement unit (IMU) inside an old Lightsaber toy. Along the sides, he added LEDs that light up when the blade is activated. You'll also note two analogue sticks for aiming.
The Force glove, too, has its own analogue stick, which Rudeism is using to move in-game, and an IMU at the top for the different Force powers. Although the movement may not match what's happening on the screen one-to-one, it's a very close approximation of the game's Lightsaber combat in the real world.
The streamer shared a few other details on Reddit, such as the cost of this build and how responsive the controls are.
Rudeism is currently playing the game on Grand Master, after initially starting on Jedi Knight. You can follow the action - or watch old streams - on his Twitch channel.
Watch Motion controlled lightsaber & Force powers! | @rudeism #sponsored from Rudeism on www.twitch.tv