Star Wars Battlefront teaser image now twice as exciting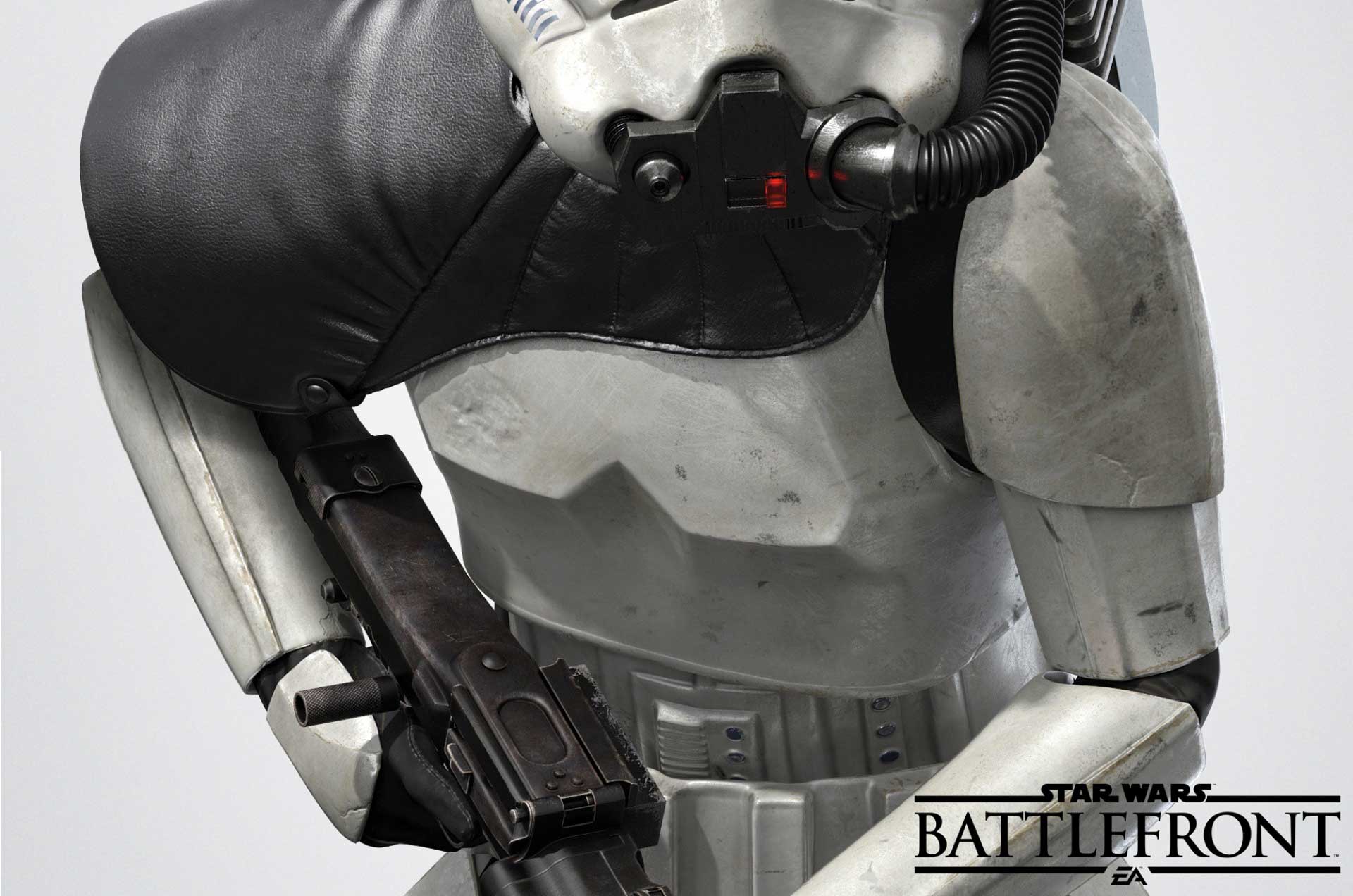 Star Wars Battlefront is building up to a gameplay footage reveal this week, and we're well excited.
Since yesterday's update, the Star Wars Battlefront Instagram has released three more images.
GameInformer alerted us to the fact that there were three extra images today, which I've extracted from Instagram via technical wizardry (inspect element -> resources -> open image in new tab) and compiled via an amazing piece of graphics sorcery (dragged together in the freeware OS-X version of MS Paint).
We can now see a larger slice of the character, and I'm sure Star Wars experts have already managed to figure out a bunch of details about the game's chronological setting based on tiny specifics of the armour and equipment.
This is all to get us hyped about the Star Wars Battlefront gameplay footage debut this week. Is it working? I think it's working.