Star Wars Battlefront suicide glitch grants players invincibility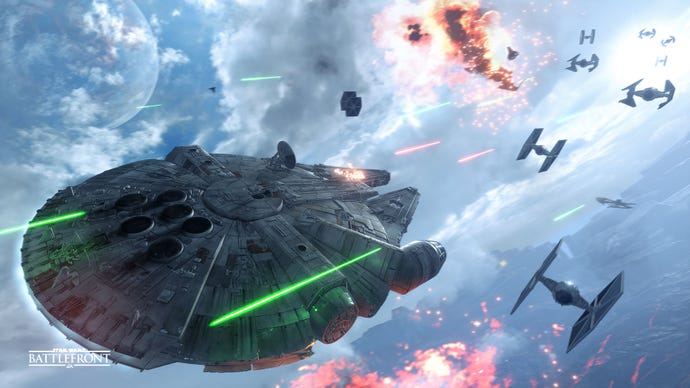 Seemingly random glitch makes players immune to gunfire.

Mounting evidence suggests a glitch in Star Wars Battlefront is randomly granting some players invincibility for the duration of a match.
The glitch seems to be the result of players committing suicide by stacking a vehicle into the ground.
Unfortunately it's not a guaranteed cheat. Sometimes players will kill themselves to no benefit.
So if you see someone running around sucking up all the damage and not dying, they're not strictly cheating. DICE should probably get the patches out.
Watch the glitch in action below.