Star Wars: Battlefront 2 space combat to be shown off for the first time at gamescom next week
We'll finally see the new space battle mode in Star Wars: Battlefront 2 when EA shows the game off at gamescom 2017.
The mode is called Starfighter Assault, and was actually teased a while back. From the name, we assumed it would only feature starfighters battling it out in space, something fans asked developer DICE to add since the first Battlefront was announced.
Just like it did at E3 in June, EA will invite many Battlefront personalities to the stage at gamescom to play a couple of rounds live for all of us.
Original trilogy-era Starfighters will be used in demonstrating this multi-stage battle on the Fondor: Imperial Shipyard map. Hero ships will also make a return, though we're not sure what ships will be assigned to which heroes this time around. The same map will be available in the upcoming beta, alongside the Assault on Theed.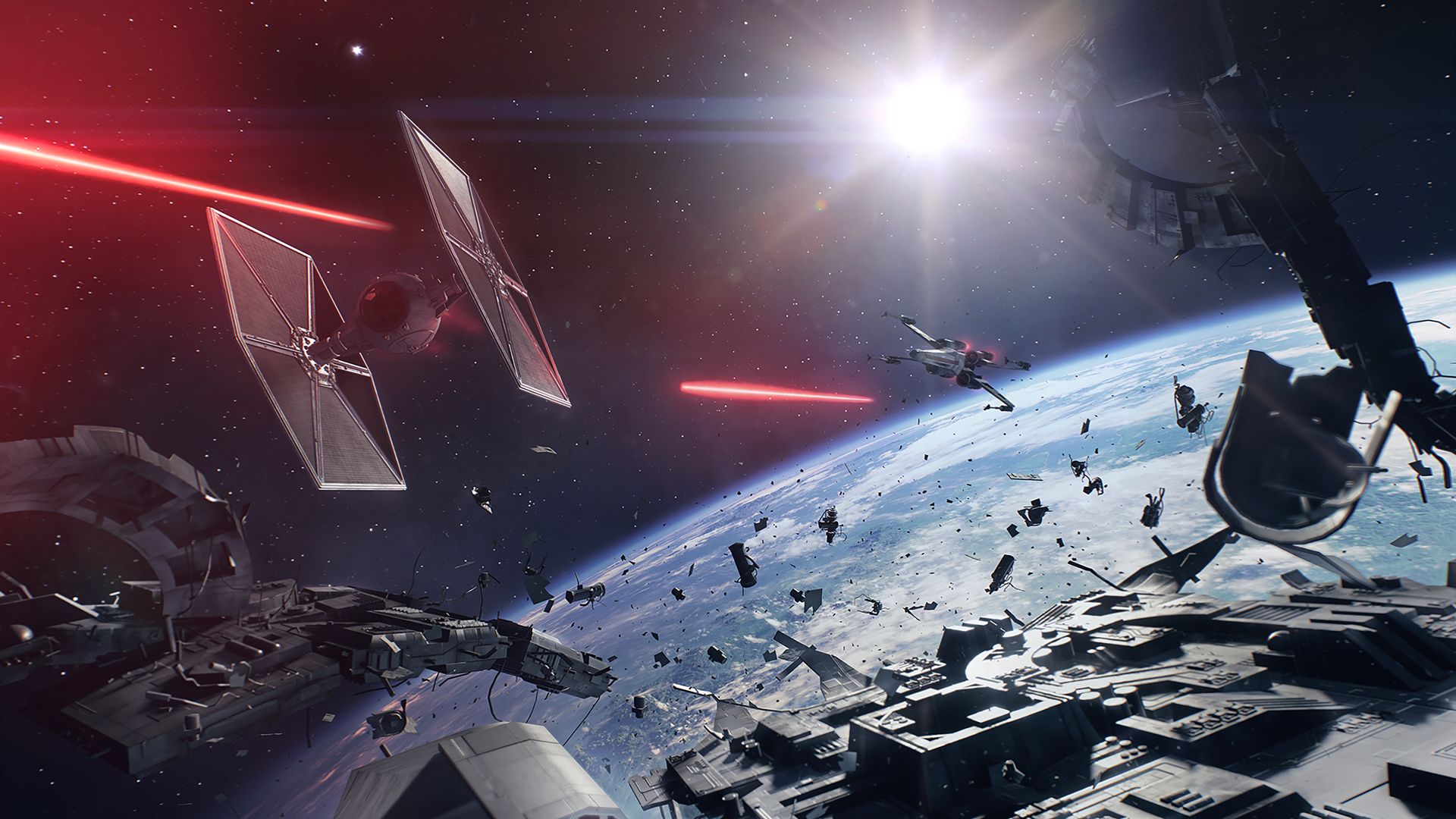 EA said that this will be a great opportunity to show off the "vastly improved starfighter combat", "superior controls" and deeper customisation. What's interesting, though, is that it sounds like - much like the regular modes - starighters will be split into different roles and classes, which is already a big step over the original.
The livestream will take place on Monday, August 21 at 9:30am PT, 12:30pm ET, 5pm BST, 6pm CEST. You'll be able to view it on EA's official site.
Finally, EA also confirmed that a new trailer will be released at the show, so let's hope it'll give us a better look at the game's story.
Gamescom 2017 takes place August 22-26.