Someone turned that Star Wars: Battlefront 2 downvoted Reddit comment into a mod
Remember when Star Wars: Battlefront 2 developers made Reddit history by making the most downvoted comment ever?
Shortly after the launch of Star Wars: Battlefront 2 in November, anger over the game's implementation of loot boxes caused a massive furore on social channels.
The game's subReddit was full of disgruntled fans, many of whom pleaded with DICE to offer an explanation for the way things were. DICE hosted an AMA (ask me anything), and one developer proceeded to answer one of the questions thrown at them in a way seemingly everyone hated.
That comment kept getting down votes, until it became downvoted more than any other in Reddit's history.
"The intent is to provide players with a sense of pride and accomplishment for unlocking different heroes," is what the developer said at the time. Modder Dareedevokl decided to immortalise that phrase by slapping it on every loot box in Star Wars: Battlefront 2.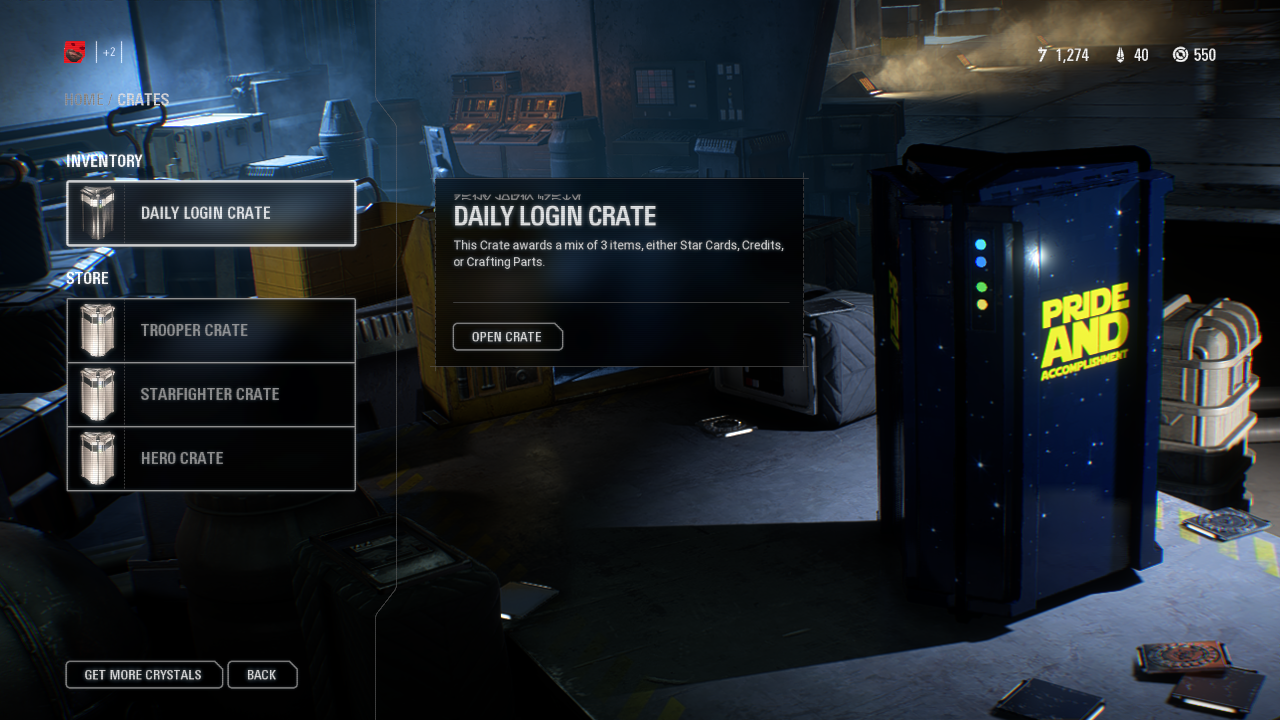 The mod (via PC Gamer) really is as simple as it sounds. It replaces the textures of the game's various loot boxes with one that has the words pride and accomplishment.
The creator even made sure to use the Star Wars font and styling. It's a pretty amazing, if simple reminder of the mess that game created for everyone. Download it for yourself at Nexus mods.