Schafer: Double Fine working on four new, signed games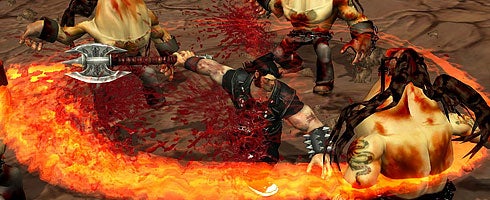 Double Fine boss Tim Schafer has just told the crowd at his Develop keynote that he's got a bunch of projects on the horizon.
Schafer said the company has four games in the works, all of which have publishers.
Schafer said that the games were signed within "months" of showing them to publishers.
Answering a question on the matter after his speech, Schafer said some of the games were downloadable and some were for traditional retail.
The company lead said that splitting into a multi-project developer had resulted in "growing pains," but that betting on the right people was the way forward for the firm.
Nathan Marks, one of the Brutal Legend team, is heading up one of the games, while Tasha Harris - previously of Pixar and also a member of the Brutal Legend crew - is leading another. Brutal Legend art director Lee Petty was the third lead mentioned.
Schafer said that focusing on smaller projects had allowed the company to become more flexible.
No dates or details were given for any of the games.
Schafer has just finished his Brighton keynote, after yesterday calling Bobby Kotick a "total prick". He's been having a good week, clearly.