Rock Band: Unplugged PSP detailed by GameStop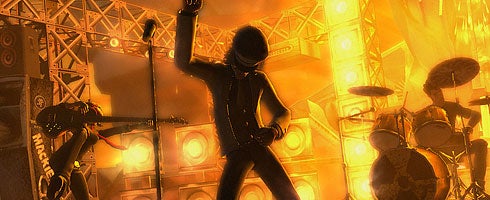 GameStop has spilled the beans on Rock Band: Unplugged for PSP.
Seems there'll be a single-player World Tour with 24 cities, supports downloadable and an in-game Rock Band Music Store, but no mention is made of online or multiplayer modes.
No mention has been made of a peripheral along the lines of the one included with Guitar Hero on DS. Looks like a button-masher at this point.
Unplugged will contain 40 master tracks, and so far we know of 15. Most are already Rock Band staples, with only four new ones revealed so far.
Here's the list:
3 Doors Down - Kryptonite (new)
AFI - Miss Murder (new)
Alice in Chains - Would (new)
Billy Idol - White Wedding, Part 1
Blink-182 - What's My Age Again?
Bon Jovi - Livin' On A Prayer
Boston - More Than A Feeling
Foo Fighters - Everlong
Jackson 5 - ABC (new)
Modest Mouse - Float On
Nirvana - Drain You
Pearl Jam - Alive
The Police - Message in a Bottle
Weezer - Buddy Holly
The Who - Pinball Wizard
It's down for a June 9 release.