No gender restrictions on Rock Band 4 cosmetic items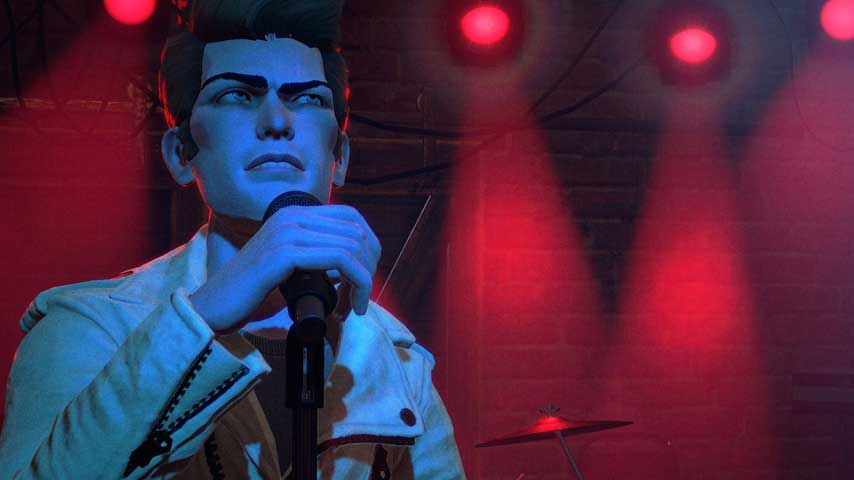 Rock Band 4 acknowledges the wonderful diversity of humanity with a free-for-all on cosmetic items.
Rock Band 4 introduces a bunch of changes to the series formula but right now I am mainly interested in this one: you can play as a woman and still rock a great moustache.
"We took to heart fan requests for more gender expressive options in the Rock Shop," Harmonix wrote in a new developer blog post.
"You'll see that hairstyles, facial hair, and special clothing unlocks are available on both the masculine and feminine character bodies in-game."
While I personally just really love to plop down a terrific moustache on my otherwise bog-standard female avatars, in all seriousness this is really wonderful news for players who like to recreate themselves in-game and don't feel represented by the usual hyper-masculine and hyper-feminine binary options that are all many video games offer.
"We'll also be introducing some new prefabs to Rock Band 4 – let us know what you think of them," Harmonix added. We'll have to wait to see what that means but I hope it indicates some more androgynous options, so players can start with a comfortable template no matter how they identify.
The developer blog post goes into detail on how career mode works in Rock Band 4, and is well worth a read if you're excited for Harmonix's latest. It arrives on PS4 and Xbox One on October 6.