Razer and Blizzard announce gaming hardware for StarCraft II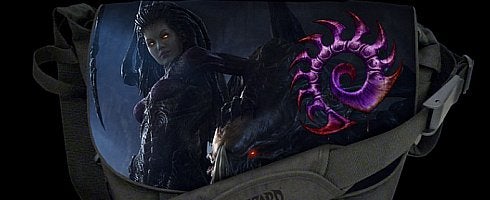 Razer and Blizzard announced that a series of gaming hardware for StarCraft 2 are being designed to "maximize the gaming experience" for the RTS.
A keyboard, mouse and a headset optimized for the game are to be released, although specifications,price and other goodies regarding the hardware have yet to be revealed.
Razer will be showing off StarCraft 2 products at Blizzcon such as the Zerg Messenger Bag, a back pack and an exclusive SC2 PC case.
Thanks, PS3center.