QuadStick controller takes to Kickstarter, makes gaming accessible to quadriplegics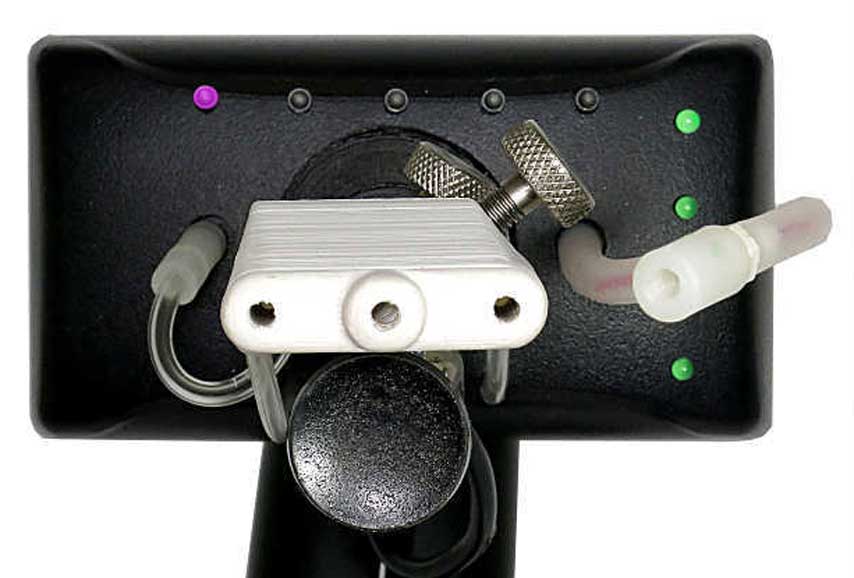 QuadStick uses a joystick, four sip and puff straw sensors, a lip position sensor, a push switch and voice commands to make game controls accessible to those without the use of their limbs.
The peripheral is designed for quadriplegic gamers in particular, and is currently on Kickstarter, with creator and former Cisco engineer Fred Davison seeking $10,000.
According to the device's description, it uses a 32-bit ARM processor to convert signals from its various sensors to Bluetooth and USB signals understood by Android, PC and PlayStation 3. It can also be used with the Xbox and Xbox 360 via a third-party adapter.
The QuadStick houses a flash drive, so users can configure it meet their needs; this is important since not everybody is comfortable with the same range of motions.
This customisation is quite flexible, with users able to create voice commands that trigger quite complicated commands that would require several rapid or simultaneous button pushes on a control pad.
The QuadStick has been extensively tested as its designer worked to find a mouthpiece that would be comfortable during long gaming sessions, and five working prototypes have been built to date, with all necessary scripts and firmware found to be stable.
You can see a demonstration of the device below.
If accessibility in gaming is a new topic for you, you might want to visit AbleGamers and SpecialEffect for more information on how you can help - especially if you're a developer.
Thanks, Eurogamer.