PS4 getting Sky Go and Now TV from summer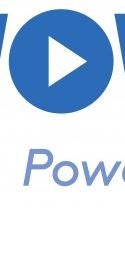 PlayStation 4 users can look forward to Sky Go and Now TV support from this summer, Sky has confirmed.
Specifically, Now TV will be available in summer, and Sky Go will appear later this year. Existing subscribers will be able to view the service at no extra cost on PS4, and as an added bonus, Sky Go is also coming to PS3.
Now TV is a contract-less streaming service similar to Netflix, that offers content from such channels as Sky Movies, Sky Sports and Sky Atlantic, while Sky Go is added on top of subscriptions, offering live and on demand programming on several devices.
"Now TV has been a great addition to the PlayStation 3 entertainment portfolio, so bringing it to the new PS4 is going to delight all users of the newest, most powerful member of the PlayStation family," said Sony Computer Entertainment UK boss Fergal Gara this morning.
He added, "Sky Go joining both PlayStation platforms further enhances our credentials as the ultimate gaming and entertainment package."
Sky has added that the Xbox One version of Now TV is expected by summer, but there's no update on Sky Go. We'll update you as we know more.
Via Eurogamer.