PS4 firmware 5.50 new features include library UI updates, Supersampling Mode, custom wallpapers, more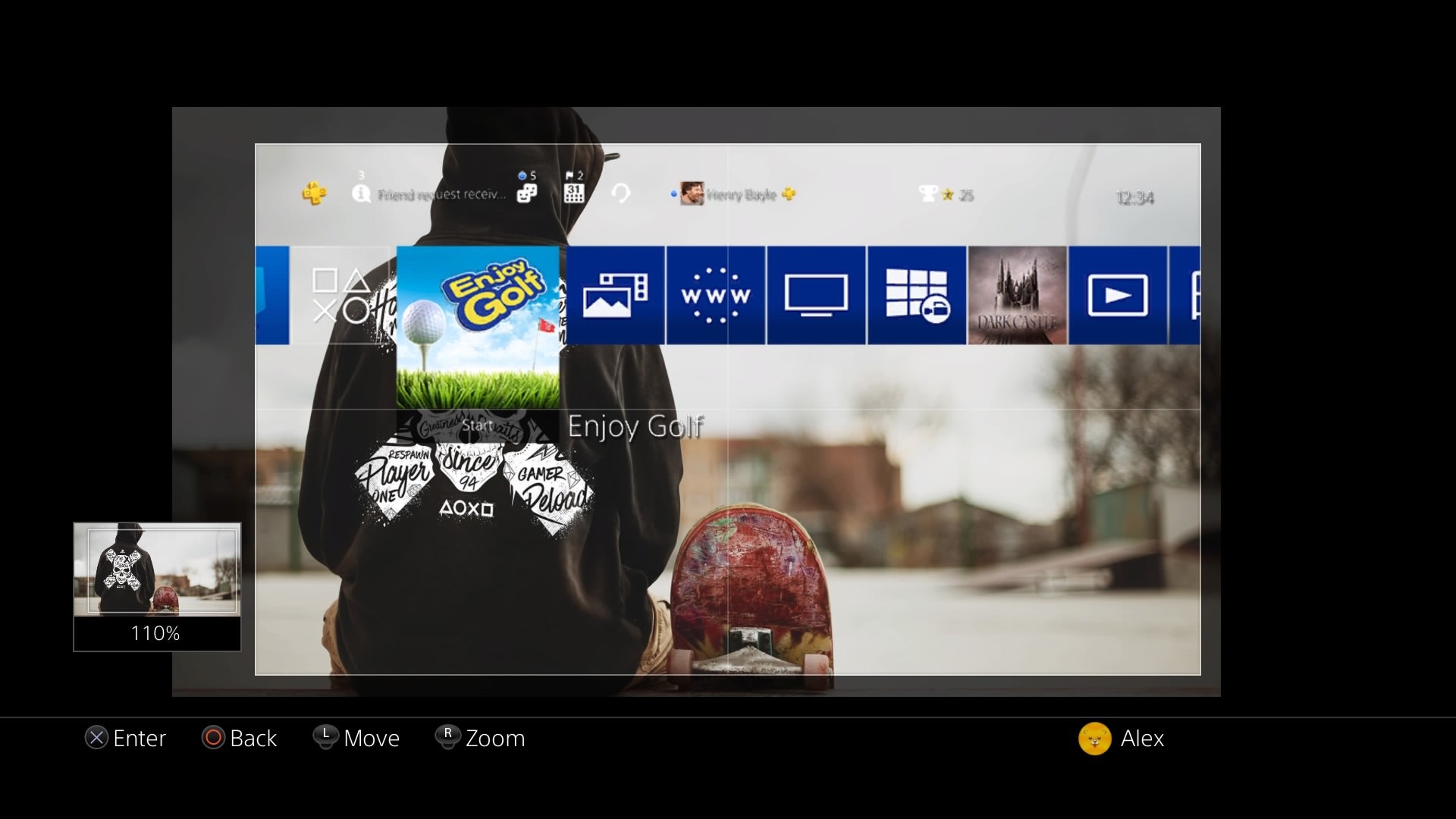 Those in the PS4 firmware beta programme will get their hands on firmware update 5.50 today, and there's a lot that needs testing.
PS4 firmware 5.50, codenamed KEIJI, is the next major update for the console, and was initially announced back in January when Sony began taking sign-ups. Now, Sony has confirmed what players can expect.
As with all major PS4 firmwares, this one brings a host of new features, some of which have been requested by fans for a while. The highlights include Supersampling Mode on PS4 Pro, an updated library UI, improvements to the Quick Menu and notifications, and a new feature called Play Time Management.
Supersampling Mode adds an option that can be toggled in Settings that allows owners of 1080p TVs, or lower, to get a sharper image in some games. Supersampling is the act of rendering a game at higher resolutions and downsampling the image to a lower resolution. This gives PS4 Pro owners who do not have a 4K TV another benefit beyond Boost Mode.
The main reason why this is big news is that it should bring supersampling support to games that do not already support the feature, which previously made these games' PS4 Pro upgrades only visible to 4K TV owners.
The game library has received a design overhaul. It now includes two new tabs with the 'This PS4' tab, and the 'PS Plus' tab. The first lists all games and apps installed on your PS4, and you can check everything you own by clicking on the tab showing your PSN ID. Through it, you're also able to search for games you own but don't currently have installed.
The second tab, PS Plus, only lists games you've acquired through the monthly PlayStation Plus offerings. You're now, finally, also able to hide apps in the Purchased section, such as expired betas and demos.
The Friends tab in the Quick Menu now lets you quickly access specific friends, and it'll also show which of them are online. The Quick Menu has also been updated with more options when you're listening to music through Spotify. New handy shortcuts will let you control the volume and play/pause. This also works when you're playing music off a USB device.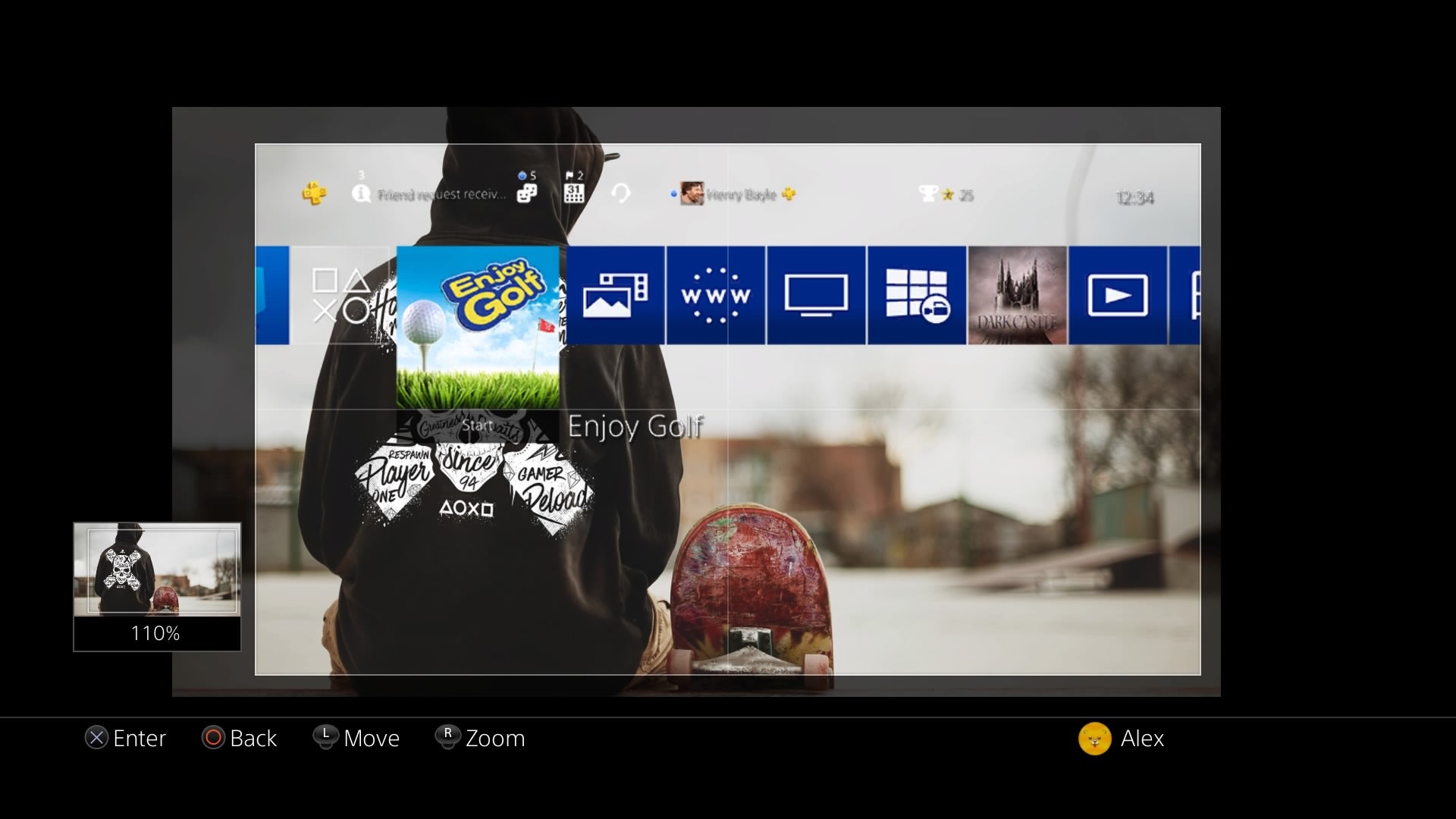 Making this the third PS4 firmware in a row to tackle the notification menu, this update will allow you to delete old notifications, either individually or in bulk.
And, at long last, update 5.50 will also allow players to set custom wallpapers as their home screen. You can import images from a USB device, and you'll even be able to make adjustments like crop, zoom and so on to fit the dashboard. This is found under Settings > Themes > Select Theme > Custom > Select Image > USB Storage Device.
Play Time Management is a new feature that allows guardians and family members to manage PS4 playtime for their child. Under Setting > Family Management, you'll see options to manage playtime for each day. You can add an hour limit, or set specific times they're only allowed to play during.
The child will get a notification before the period ends to allow them to save. Guardians can also extend the allowed game time through their phones or on PC, by logging into their PlayStation accounts.
Finally, update 5.50 allows users to listen to music in the background while using PlayStation Now.
Sony did not set a release date for firmware 5.50, but these beta test usually take about a month.