Overwatch's next patch includes a major nerf for Genji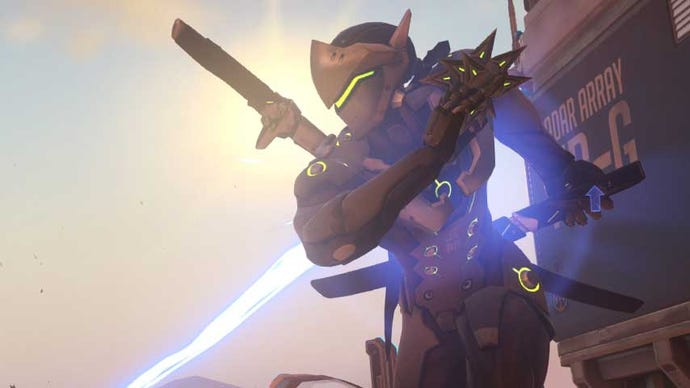 A new patch currently available on the public test region for the PC version of Overwatch has introduced changes for several characters.
Blizzard is testing some of the changes designer Geoff Goodman previously hinted at.
The full list of changes brought about in this patch is available on the Overwatch blog. Perhaps the most notable change is the nerfs applied to Genji, who had been proving very difficult to defeat in high-level competitive play.
"Genji was a little too difficult to pin down, and these changes will balance his speed", read the developer notes.
"Swift Strike no longer cancels the recovery time from a quick melee attack, so players will no longer be able to get a free melee attack before using Swift Strike. Lastly, Dragonblade's duration was long enough that it often felt too difficult to reasonably counter."
The changes made to Genji in the patch are as follows:
Double jump no longer resets when wall climbing
Dash no longer deals damage to traps like Widowmaker's Venom Mine or Junkrat's Steel Trap, and no longer bypasses Junkrat's Steel Trap
Swift Strike no longer interrupts quick melee attacks
Dragonblade duration has been reduced from 8 seconds to 6 seconds
Some other notable changes include:
Ultimates that consume the ultimate meter when activated will now drain the meter more quickly (.25 second instead of 1 second)
Mei's Blizzard projectile now pierces barriers, and its radius has been increased from 8 meters to 10 meters
Mercy's healing-per-second has been increased by 20%
Zenyatta gets a nerf and a buff: the amount of damage amplified by a target with Orb of Discord has been decreased from 50% to 30%, but Orb of Destruction damage has increased from 40 to 46
Watchpoint: Gibraltar's first checkpoint has been removed
This patch should release properly for all versions of Overwatch in the near future.