Oculus Rift's high price is a win for PlayStation VR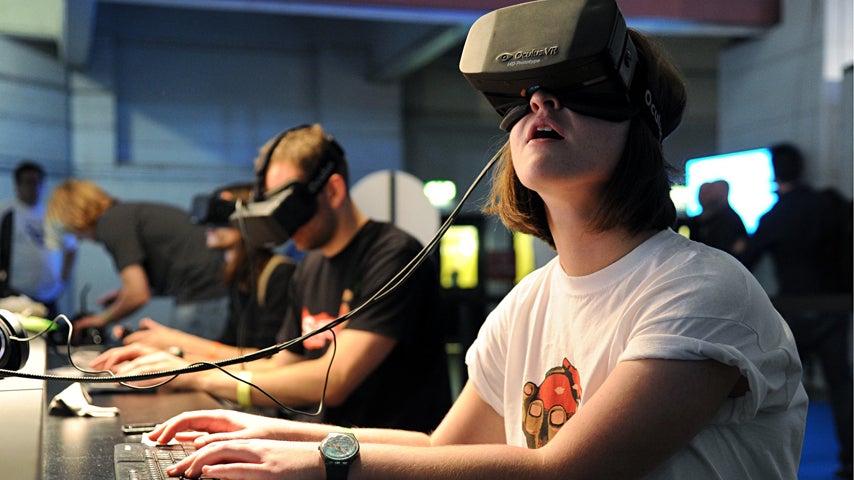 When Sony said the price of PlayStation VR would be similar to a new console we all laughed. Now it seems reasonable.
"The Oculus Rift and PlayStation VR are both unproven. But if I have to back one I'll go for the team that's been building games technology for 20 years."
The Oculus Rift VR headset will cost you $600. And then you you'll need a high end games PC to run it. It may as well cost $6 million. I can't afford it either way.
High prices for technology aren't uncommon or that surprising. But Oculus isn't Apple and the Rift isn't the iPhone. It's not a 55" 4K LED Smart TV, either. It's a niche experimental virtual reality gadget, not technology we use every day in our homes or at work, for business, for entertainment or leisure.
Video gaming is a ridiculously expensive hobby already, whether on console or PC. The hardware, the controllers, the games, the DLC and subscription services. It's important to remember that the Oculus Rift isn't purely games technology and it may well thrive in other entertainment areas. Standing in an arena, watching football or a music concert, is a much-touted dream. For gamers, dropping $600 on hardware that isn't dedicated to their hobby of choice seems a little... reckless.
There are alternatives on the horizon, and one in particular that's built from the ground up for games. If you're interested in trying virtual reality, PlayStation VR suddenly looks a lot more welcoming in the shadow of a $600 rival.
Sony has said that PlayStation VR will be "priced as a new gaming platform" and at the time we all balked. But suddenly a $400 price tag sounds attractive. If Sony announces the retail price of a headset $200 cheaper it'll have another E3 2013 moment.
With a captive audience of over 35 million PlayStation 4 owners, Sony knows exactly who to market to. It's a games VR headset for you, the loyal video games player. You know its games, you know its franchises. You know what to expect.
The Oculus Rift and PlayStation VR are both unproven. But the gamble with the lower risk is more sensible. That's if you're going to gamble on VR at all. The technology may not be a significant game-changer, but if I have to back one I'll go for the team that's been building games technology for 20 years.
There will be a place for Oculus Rift somewhere, but I'm still not convinced it's going to be as important, as significant to games as do the true believers. Clearly it's proving popular, selling out as buzz reaches fever pitch and the idea of all-immersive games fires the imagination. But then so did Kinect when it promised we'd be scanning in skateboards and learning deadly kung-fu moves. The mundane reality of that technology in 2016 is a really good webcam used to change menu screens. We've been here before. Let's not even talk about 3D gaming.
There are other alternatives. Vive Pre is another credible attempt to work the fledgling technology into games. But it doesn't have first-mover advantage and the early adopters of Rift, nor the branding of PlayStation. Early hands-on suggest it's impressive technology but it's still likely to remain more niche than the Rift, even if it does grow a dedicated gaming audience via its Valve association. And what of Microsoft? Maybe it has the best VR strategy of all: to attach Xbox One to Oculus and let it do all the hard work, not making any significant investment in VR itself.
If you are excited for VR games, PlayStation's headset could be the most viable option, and I say that with caution and caveats. If it's priced cheaper and with the right games it could play to the VR future you've been dreaming about. But at this stage, whether that glorious VR gaming future will ever be a reality is still unclear.