Oculus Rift comes to retail stores in the UK, France, Germany, and Canada this week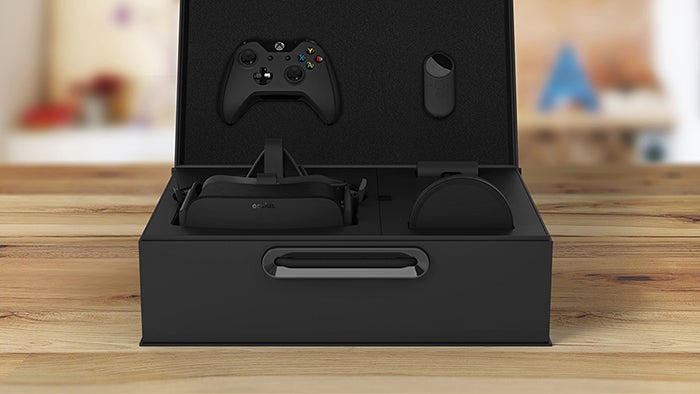 You'll soon be able to head into a store near you and pick up your own Oculus Rift.
Oculus has announced that the Rift headset will soon be available for purchase at retail stores in the UK, Canada, as well as Germany and France. Starting September 20, major stores - online as well as brick and mortar, in these countries will start carrying the Rift.
The kit will cost you £549/€699 and it comes with Lucky's Tale and "hundreds of free 3D 360 videos and VR movies." Although the retail price in the UK is £49 higher than what you would have paid for a unit directly from Oculus, that price did not include expensive shipping costs.
Take a look at the list below for participating retailers in each of the countries:
UK: Amazon.co.uk, John Lewis, Curry's PCWorld, GAME, and the London department store Harrods.
France: Amazon.fr and FNAC.
Germany: Amazon.de, MediaMarkt, and Saturn.
Canada: Best Buy and Microsoft Store Online.
If you're looking to try out the headset before committing, Oculus said demo units will be available across Europe and Canada over the next few weeks. The goal is to have stations at more than 600 retail locations across the US, Canada, and Europe. The Climb, Farlands, and Oculus Dreamdeck are some of the demos you'll be seeing.
To schedule a demo at a retailer, and to check which is closest to you, head over to Oculus Live. New locations are added every week.
Finally, Oculus revealed that demos for the upcoming Touch controllers will also be making their way to retail stores this October. More details will be announced at this year's Oculus Connect 3, which takes place October 5-7.