New patch for Dirt Rally gives co-driver's attitude a tune-up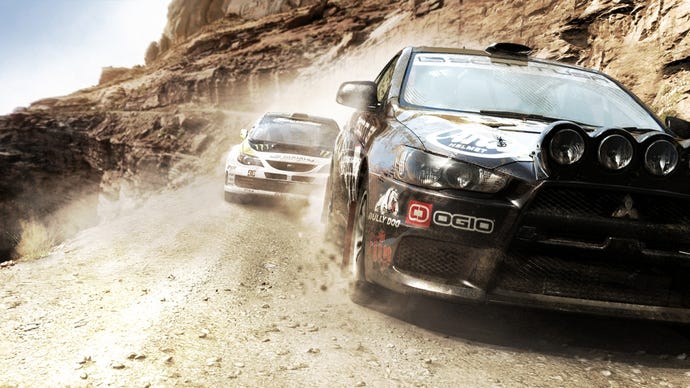 Dirt Rally gets a new patch three days after release on Steam.
On Monday, we reported that the newest Dirt game has popped up on Steam's Early Access and is available to pick up for £24.99, as well as giving you an eyeful of tasty screenshots.
The patch - released yesterday - fixes some issues players were experiencing, including making the co-driver a bit more chatty. Here's the skinny from the devs themselves:
Audio Fix - We had a word with the co-driver about his attitude and he should now be talking to you if he wasn't before.
Audio Fix - Resolved several instances of your co-driver speaking French for non French players (he's been taking lessons and wanted to practice).
Online Fix - Fixed the Daily Online events so you will now be correctly rewarded for completing the event.
Championship Fix - Resolved instances of incorrect weather combinations being generated during later championship events... We blame global warming.
Known issues we're working on
Error 41 - We're looking into this one, and will update as soon as I have more info. As it is something we need to discuss with Valve.
dirtgame.com not loading - this seems to be an issue with Firefox users, we're looking into it but for now any other browser should work.
FFB - The team are looking at your feedback on this now and we'll have some settings for you to try out later today.
If you are having any of the problems below can you please take a read of this post and send your dxdiags to dirtgame(at)codemasters(dot)com. We're still trying to get to the bottom of them and the more info we can collect about your system the quicker we can get to fix.
Game Hangs
Input lag on some setups
Benchmark test doesn't run correctly
Can't full screen on mobile Nvidia cards
Dirt Rally is exclusive to PC (for now) and includes 17 cars and 36 stages, with more free content on the way.