Marvel's Spider-Man will have 'physics based' web swinging, and webs must tether to surfaces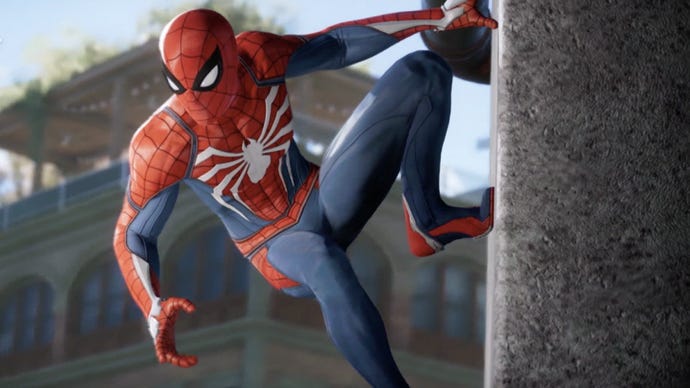 Now that we've got actual gameplay footage, people have been analysing Spider-Man's PS4 web swings.
While yesterday's gameplay demo has generally impressed, there has been some question of whether Spider-Man for PS4 would match the feel of Spider-Man 2 (PS2, Xbox, GameCube), which was, as anyone who has played it can attest, the best Spider-Man game.
A thread on NeoGAF by one 'Messofanego' puts Marvel's Spider-Man side-by-side with Spider-Man 2 (Treyarch, 2004) and Amazing Spider-Man (Beenox, 2012), and believes that the new game on PS4 "has no wild momentum", and seems to have "only one speed".
For the record, here's swinging on Spider-Man 2:
And Amazing Spider-Man (which is definitely much looser):
Developer Insomniac, meanwhile, has promised in a tweet that their web-slinging is 'physics based', and that a web shot must hit a surface for you to swing from it.
And in case you're wondering - swinging is all physics based and the webs attach to buildings :)

— Insomniac Games (@insomniacgames) June 13, 2017
Of course, we can't judge exactly what the swinging feels like from a gameplay demonstration video, but Spider-Man will be playable on the show floor - hopefully some more impressions will emerge.