Marvel Heroes Omega closed beta kicks off this Friday, and you can guarantee access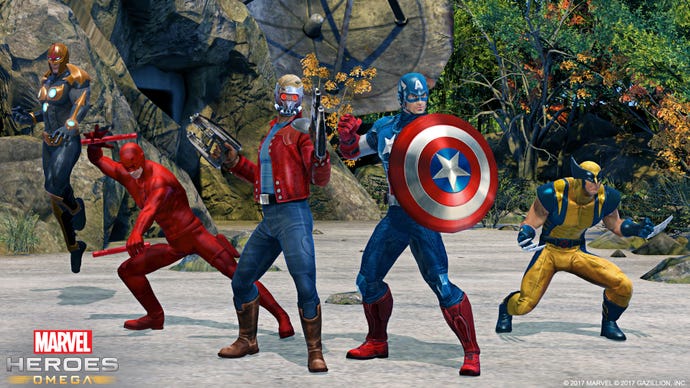 The first closed beta for Marvel Heroes Omega on PS4 starts this Friday.
Marvel Heroes Omega, the first console version of the PC action-RPG from Gazillion, was only recently announced.
Now, we have more details about the upcoming closed beta, and more about Omega itself. First up, the beta goes live this Friday, April 21 on PS4. The Xbox One beta is yet to be dated.
The plan is to release the closed beta first, before transitioning into a buy-in early access model. Sometime after, an open beta will be released which then leads up to the official launch. This approach is typical of free-to-play games, which is why you won't be surprised to know that Gazillion has already announced various Founder's Packs.
These will be available for purchase through the PlayStation Store and the game's official website, though neither has store links just yet. The packs guarantee access to the closed beta, as well grant some in-game bonuses. Six of these are available, with varying content and price models, though, again, prices are yet to be revealed.
Here are the six Founder's Packs you'll be seeing on April 21:
Avengers Founder's Pack
Deadpool Founder's Pack
Guardians of the Galaxy Founder's Pack
Spider-Man Founder's Pack
War Machine Founder's Pack
X-Men Founder's Pack
If you're a Plus subscriber, you'll be given discounts on in-game currency purchases, limited-time exclusive access to select heroes, and the Man Without Fear costumer for Daredevil.
It's worth noting that character progress will be wiped at the end of the closed beta, though Gs purchased will be refunded when the open beta starts.