Mad Dog McCree: Gunslinger Pack heading to Wii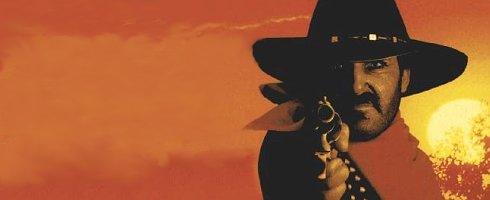 The ESRB website has a listing for Mad Dog McCree: Gunslinger Pack over on the site.
Dunno how many of you remember this arcade game, but basically it's a light-gun shooter with live-action along the lines of Dragon's Lair. You would "shoot" actors on screen, cinematics would load, and you watched your victim fall to the ground.
Rumors surfaced last month that Majesco was bringing it to Wii, and now it looks as though it's true.
Here's the listing:
Mad Dog McCree: Gunslinger Pack
Platform: Wii
Rating: Teen

Content descriptors: Alcohol and Tobacco Reference, Crude Humor, Mild Blood, Mild Suggestive Themes, Violence

Rating summary: This is a first-person shooter featuring live-action scenes instead of traditional animation. Set in the Wild West, the game allows players to engage in gunfights with bandits, rescue innocents, and shoot objects for points. Players use crosshair targeting to fire their gun at various outlaws who yell, flail, and crash through the scenery. In once scene, a character is depicted lying by the side of the road with several arrows sticking out of his body. There is red blood on the shafts of the arrows. In another scene, a woman says to the camera, "You're my type, everyone is," while a man in his long johns (i.e., underwear) moves past her. There is also a reference to "dirty peeping toms" and occasional depictions of women with exposed cleavage. The game includes attempts at slap-stick humor, including a scene in which an outlaw falls face-first into a pile of animal dung. During the course of the game, characters can be seen handling bottles of alcohol in saloons, slurring their speech after drinking from a flask, and holding unlit cigars.
We'll keep an eye out in case you are interested.
Thanks D'toid.