Looks like the PS4 Slim is finally going to support 5Ghz WiFi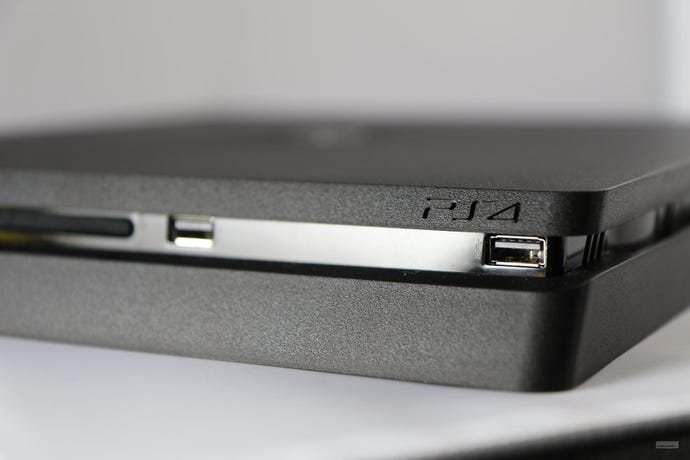 PS4 Slim will bring PlayStation consoles up to speed with modern networking devices, apparently.
PS4 Slim looks set to include support for 5Ghz WiFi networks, up from the 2.4Ghz support found in the original PS4 and previous PlayStation consoles.
There are loads of PS4 Slim units in the wild now, but we don't have one so we're passing on information from shortman82 on Twitter. As you'll see in the images below, the PS4 Slim's network status screen allegedly references "Wi-Fi Frequency Band In Use", which is new, and would be very odd if the console did not support other bands.
A purported photo of the console's manual shows a direct reference to 5GHz WiFi, for those who want more proof, and the final tweet suggests the PS4 Slim supports B/G/N/AC WiFi modes.
@christophckri There is a direct screen capture showing the internet status page. pic.twitter.com/eMuNellSIt

— shortman82 (@shortmaneighty2) August 28, 2016
@christophckri There's the manual. pic.twitter.com/NTCM2rddeF

— shortman82 (@shortmaneighty2) August 28, 2016
And for those asking. Yes the slim has B/G/N/AC wifi.

— shortman82 (@shortmaneighty2) August 28, 2016
5Ghz WiFi is generally preferred by gamers who can't use ethernet (the best solution for uninterrupted online performance) and is generally supported by most modern routers - especially those marketed at gamers. It's always been a bit awkward that a high-end console didn't support it, so we're hoping to see this confirmed; it would certainly provide added incentive to upgrade to a PS4 Slim.
In case you missed it, the PS4 Slim leaked like a buckshot bladder last week, making its way into consumer hands ahead of an expected September launch. You can see the new DualShock controller with a second light bar in this PS4 Slim unboxing video; it's one of the few that hasn't been or shut down as Sony frantically bails.
Both the PS4 Slim and the PS4 Neo are expected to debut at the PlayStation Meeting next week. Stay tuned.