Kojima quits? Konami responds, strips KojiPro brand from Metal Gear Solid 5 marketing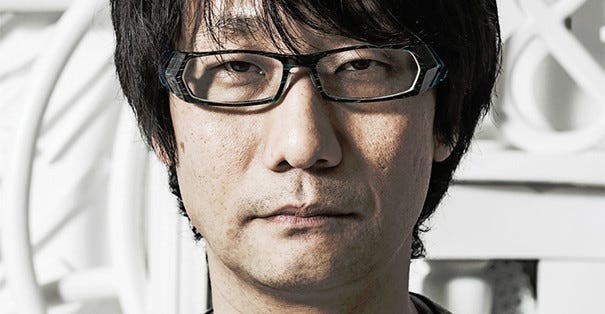 More information has come to light regarding rumors of Hideo Kojima departing Konami. The rumor started this morning after the firm released a new executive appointment form which no longer listed Kojima as Executive Content Officer.
Update
New information via an inside source at Konami speaking with Gamespot stated there was a "fallout" between Kojima Productions and Konami - or a "power struggle" of sorts.
The friction has supposedly caused senior staff no longer having access to corporate Internet, emails, or even the company phones.
Kojima and other key developers on Metal Gear Solid 5: The Phantom Pain reportedly have limited opportunities to appear at functions marketing the game with senior staff and Kojima working as contract employees.
"After we finish MGS5, Mr. Kojima and upper management will leave Konami," said the source. "They said their contract ends in December.
"At a team meeting, Mr Kojima explained that the team have to be one and make a good game for fans."
Original Story
We contacted Konami for comment on the changes and held off reporting anything on the matter until a representative got back with us; in the interim, a statement was provided to Videogamer:
"Konami Digital Entertainment, including Mr. Kojima, will continue to develop and support Metal Gear products. Please look forward to future announcements."
A vague comment with little no information to be sure, but NeoGAF - which were the first to provide the information - dug up more oddities pertaining to the the current status of Konami and Kojima
For instance: the Kojima Pro Twitter account is asking all followers to switch to the new, a dedicated Metal Gear Solid 5 Twitter account.
NeoGAF also noticed the Splash Page for Metal Gear Solid 5 no longer lists the "A Hideo Kojima Game" subtitles. The same can be said for the Legacy Collection and Metal Gear Solid 5: Ground Zeroes.
There's more: Kojima's website, KojiPro now redirects to a new Metal Gear Solid portal and links to Kojima's Twitter account no longer appear on the website.
The Kojima Productions LA website now redirects to the main Konami website, and jobs which were listed on the Kojima Pro website are now posted for Konami Los Angeles Studio - which appears to be KojiPro's new moniker.
Earlier this month, Kojima said with the release of Metal Gear Solid 5: The Phantom Pain he would "finally close the loop" on the saga.
"With Metal Gear Solid 5, I'm finally closing the loop on that saga," he said. "In that sense, this will be the final Metal Gear Solid.
"Even if the Metal Gear franchise continues, to me, this is the last Metal Gear."
His comments seem to have been a foreshadowing of today's events. The executive appointments released by Konami will go into effect on April 1, which marks the beginning of the government's fiscal year.
Many corporations follow suit and many new employees start their jobs on this day. Konami's 2015 fiscal year ends on March 31.
MGS 5: The Phantom Pain is set for release on September 1 for PlayStation 4, Xbox One, PlayStation 3, Xbox 360, and PC.
We will keep you up to date on the situation as more information becomes available.