Knock-off Nintendo NES Classic Mini is 95% there, hard to distinguish from the real deal
Nintendo no longer manufactures the NES Classic Mini, so the bootleg industry has naturally stepped in to satisfy the market's needs.
With the console having been officially discontinued in April, it's very hard to find one today for a decent price. Anyone who has it will sell it for quite the markup, as to be expected.
However, there's one other outlet that could help those who wouldn't mind paying for an unofficial device that essentially does the same thing. NeoGAF members have spotted listings for a Chinese-made, knock-off version on Chinese sites AliExpress and AliBaba. The AliExpress listing has since been removed, but the same item has made its way to eBay.
The box for this knock-off appears to very closely resemble the real deal, both in presentation in design. The console itself looks to be made of lower quality materials, though, and the Nintendo logo has been applied in a more amateur way than on the genuine device.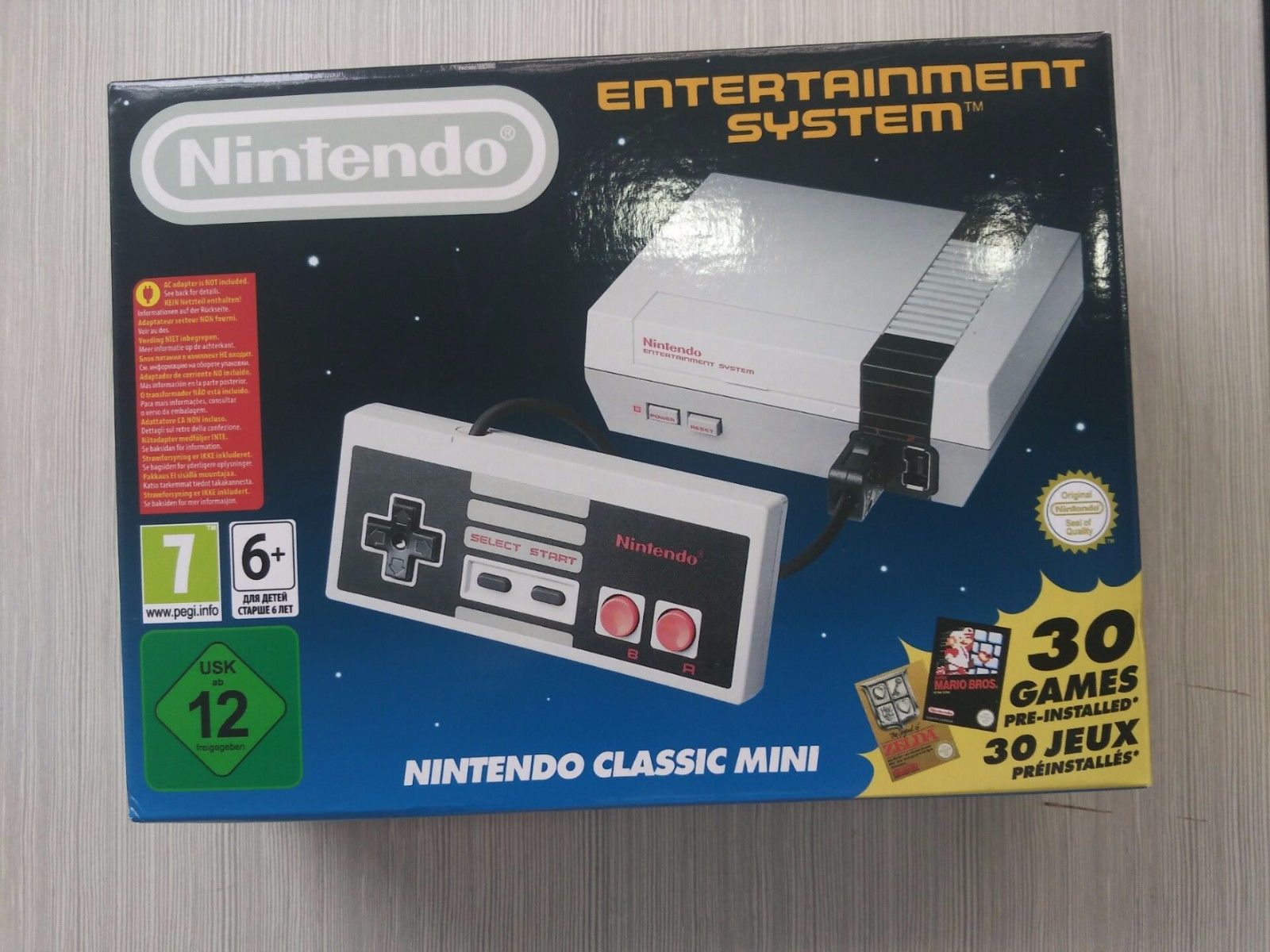 The unit also includes the same micro-USB ports and Wii Classic Controller connectors, but what's most interesting is the actual game menu when you hook it up. The screen is very similar to the real deal, and would fool practically anyone but those comparing it side-by-side with the original.
NeoGAF member Lupin the Third did pick up on a few details that gave it away, but even then they're hard to notice at a glance. Here's what they found:
Game title font size is smaller
Different spacing above the icons at the top
1P/2P boxes use a different pixel-font
Font on Select and Start button icons is different
Five full game boxes are visible at once instead of only four with two cut-off on the sides
The controller is perhaps where you'll probably start to see this is a fake, as it doesn't have the clean look of the main thing and the A/B buttons appear to have ridges around them that don't exist on the genuine article.
There's even a video showing one of them booting up. It's all very convincing, so you should probably watch out if you see a cheaper-than-usual NES Classic Mini online.