King's Quest - Chapter 4: Snow Place Like Home is out next week
The next chapter for King's Quest will arrive next week.
Chapter 4: Snow Place Like Home is the second to last episode for the game. Chapter 5 and the bonus epilogue of King Graham's journey will both be released before the holidays.
If you have not played the prior episodes, skip the description of Chapter 4 in italics below.
In King's Quest - Chapter 4: Snow Place Like Home opens on the fateful night when King Graham and Queen Valanice's infant child Alexander was stolen from them. When Alexander mysteriously returns home 18 years later, however, Graham must decide how to reconnect with the boy he's spent a lifetime searching for. And as father and son work together to solve the towering challenges of the puzzling Ice Palace, questions linger about just what happened all those years ago.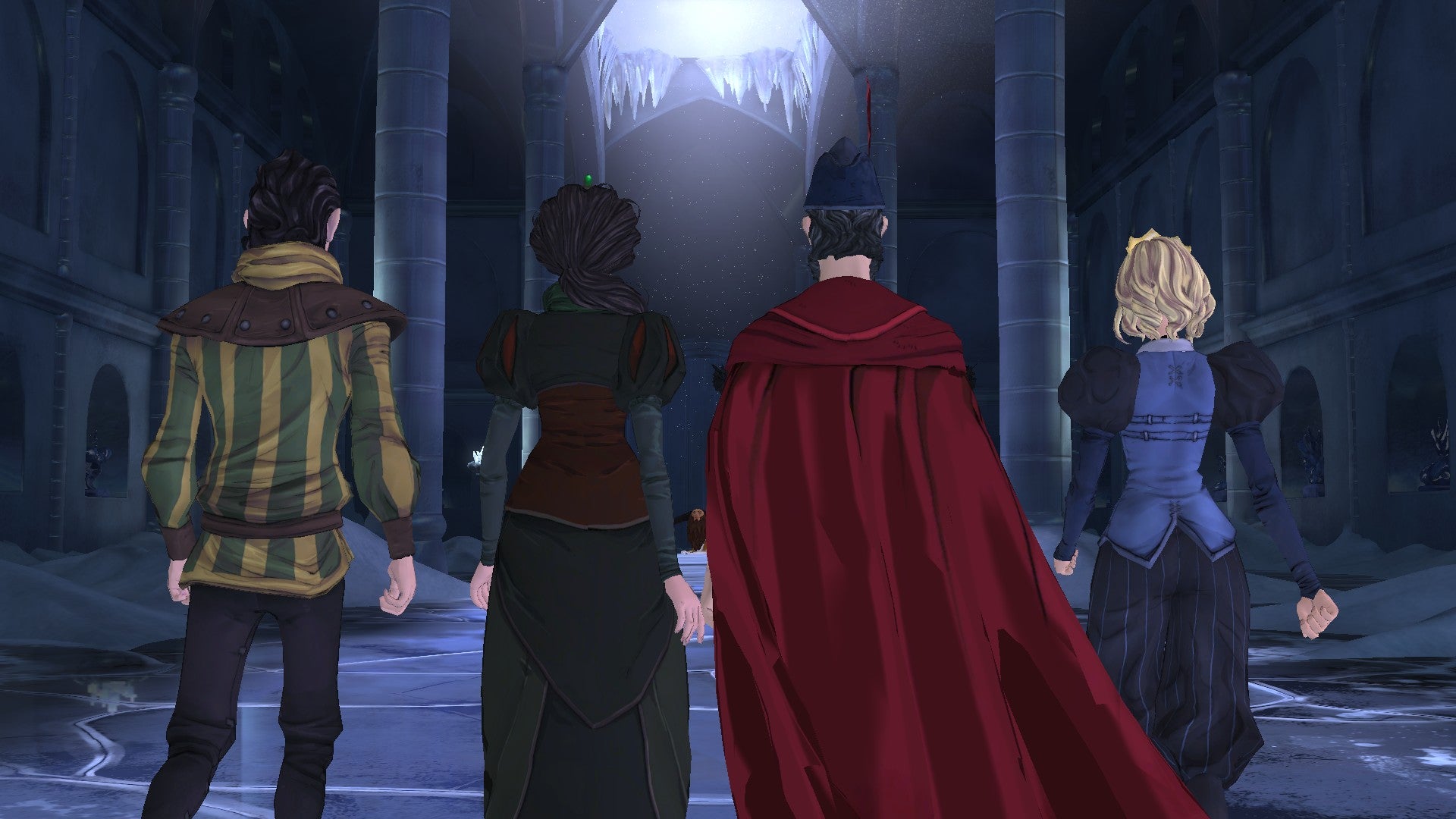 King's Quest: The Complete Collection, the bundle which contains all five chapters of the game with the playable story epilogue is available now digitally through PSN, XBL and Steam for $29.99/£23.99.
The King's Quest Season Pass is also available digitally and includes Chapters 2-5, as the first one is a free download. It will run you $24.99 or the regional equivalent.
All episodes can be purchased separately, and while a price for this particular one wasn't listed, it will likely run the same as the others - $9.99 or, again, your regional equivalent.
King's Quest: Chapter 4 - Snow Place Like Home will be available on September 27.