Kaz Hirai nods and winks at PlayStation Phone rumours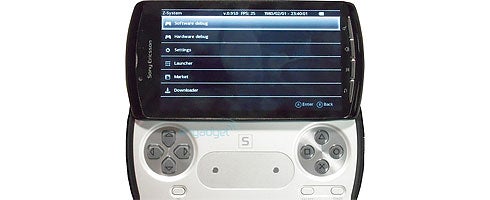 During a keynote press conference entirely lacking in new PlayStation-branded products, Sony Computer Entertainment CEO Kaz Hirai made multiple allusions to the long-rumoured PlayStation Phone, virtually confirming its open-secret existence.
The strongest support for the long-rumoured device was Hirai's comment that Sony would be "integrating into mobile the assets we've collected in the Playstation family".
Hirai, primarily recognised as the executive face of the PlayStation brand, dropped the first hint in the opening moments of his presentation by pointedly mentioning Sony's interest in the "growing mobile market".
The CEO also went on to confirm the company has both tablets and further smartphones in development. Sony would "of course" wish to take advantage of achievements across divisions by developing "products that leverage Sony's greatest assets".
Sony's habit of refusing to comment rumour has permitted the PS Phone speculation to run wild, and repeated image and video leaks have only added fuel to the fire. At this point, is there anyone who doesn't believe in the PlayStation Phone?