Insurgency: Sandstorm mixes tense co-op with ARMA-lite gameplay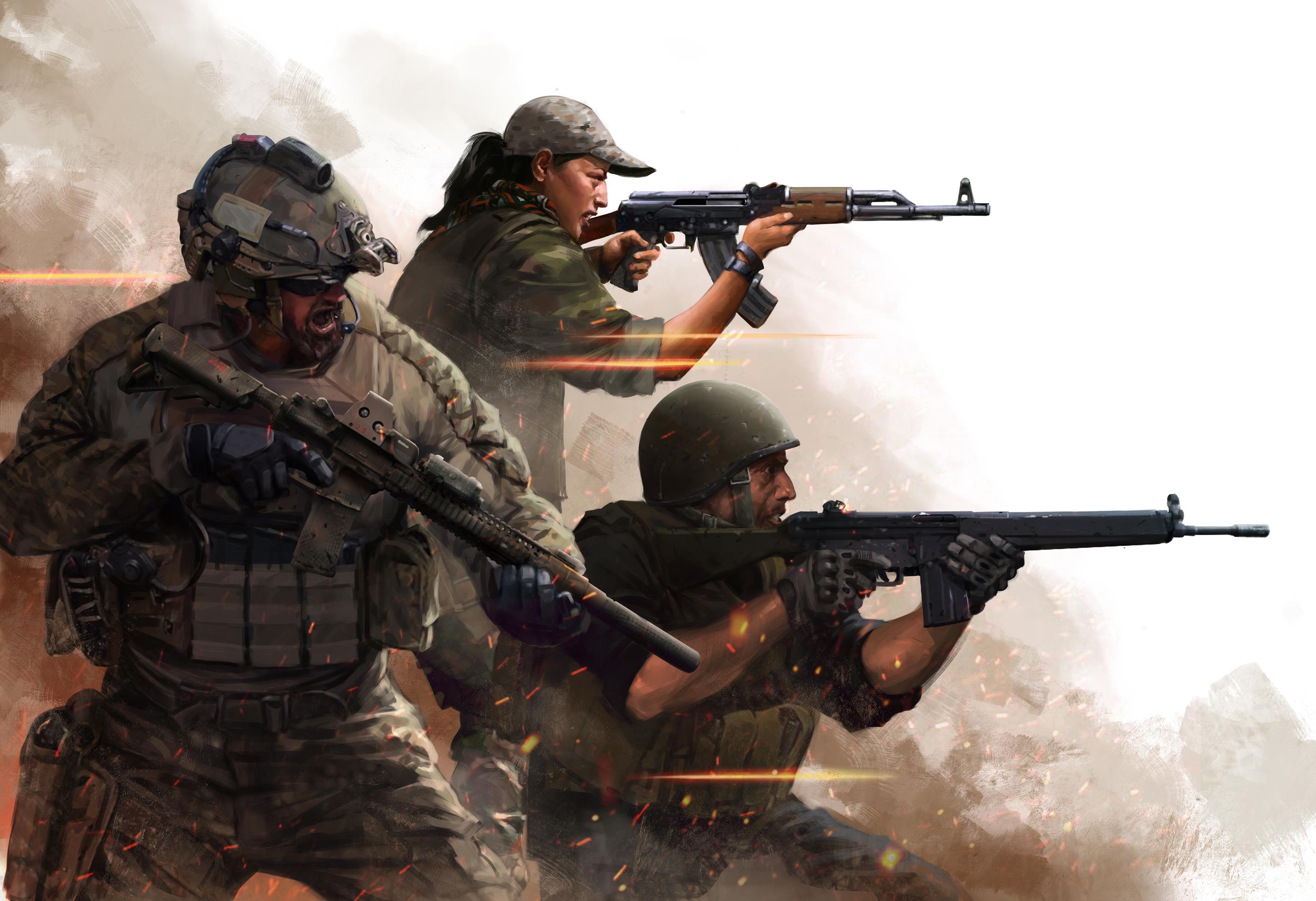 There is so much diversity out there in the world of PC gaming, especially with regards to shooters, that I honestly think we've absolutely reached the point that there is literally something for everyone. From traditional military FPS games, to hero shooters, to MOBA-FPS hybrid games, survival-focused shooters, tactical shooters, and everything in between, you'd be hard-pressed to not find something you enjoy.
One of the hardest subgenres to really nail for developers is that hardcore simulation shooter. ARMA does it well, and so does New World Interactive's Insurgency. With dozens of weapons, tons of maps, plenty of game modes, and a focus on tactical teamwork, it set itself apart. Ever played a "hardcore" mode in another shooter that meant you die in one shot? Insurgency was one of the first to implement that, and the sequel is entirely based on that premise.
What originally started as a Half-Life 2 mod over a decade ago morphed into one of the most popular and best-selling (multi-million copies, to be exact) shooters on Steam. Now, New World is poised to release an ambitious and expanded sequel dubbed Insurgency: Sandstorm. At E3 2018 last week we got the chance to go hands-on with a live co-op gameplay demo.
With most shooters I usually just let my muscle memory take over and guide me. It's like the gamer version of Jesus Take The Wheel. But I couldn't do that in Insurgency: Sandstorm.
I've played my fair share of shooters, but I don't typically lean towards the hardcore simulation style. I'm more of a Titanfall, Battlefield, and Halo kind of guy than an Arma, Squad, or Insurgency player. So naturally that meant dying almost immediately on my first spawn.
The game mode we were playing had our entire squad of what seemed like around eight or so people slowly pushing through a Middle Eastern town battling NPCs. Across the city we had a series of about a dozen or so waypoints that we needed to capture in order to advance and continue moving.
But being the hardcore, intense shooter that it is, Insurgency: Sandstorm didn't feature automatic respawning in this game mode. Instead, you and all other dead teammates will respawn once a new waypoint is captured. So if your team is having a particularly hard time taking a point or a lot of people have died, it's only going to get harder since you have fewer and fewer allies helping out. It creates a frantic and desperate struggle if you're close to capturing a point with only one or two members of the squad left. On the flip side, it's incredibly exhilarating to hear your teammates cheer you on if you're the last man standing trying to hold a point all by yourself amidst an onslaught of enemy fire.
Getting shot in Insurgency isn't like getting shot in other shooters. As far as I could tell there was no health respawn at all since you're just an everyday normal soldier. A single bullet can easily kill you. Sitting behind the keyboard with a headset on is a different experience with this game. The worrisome tension was palpable and I really felt the intensity of war. Spotting a group of enemies across a courtyard for example would elicit a reaction of ducking to find cover, peeking and leaning around edges to get a clear shot - rather than charging ahead with a shotgun or spraying at groups to rack up kills.
If I could see an enemy's face, they were already far too close for comfort.
The AI wasn't incredible in my demo, particularly with regard to aiming, but the map layouts and scenarios were clever enough to keep it interesting. Sometimes an insurgent would clearly get the drop on me around a corner. Another time an enemy creeped up from behind and somehow sprayed an entire magazine without a hit, giving me plenty of time to line up a shot. Other times I'd get headshot from a third story window half a block away. I never even noticed the sniper.
Somehow we were able to finish the scenario and actually push through all of the objectives to the end. One waypoint was located upstairs on a balcony overlooking the the city. The rest of the squad were downstairs trying to fend off the incoming enemies while I crouched down and secured the point, constantly receiving a barrage of enemy fire in the process. Watching bullets rip through wooden barriers and ricochet around a room while you're cowered in a corner is terrifying. Insurgency: Sandstorm absolutely makes you fully appreciate your own video game mortality.
Clearly from my demo the focus for New World Interactive is on cooperative (and competitive) multiplayer offerings. So much so, it cancelled the previously announced campaign mode for Insurgency: Sandstorm just to make sure it would be able to craft a badass multiplayer experience. I can respect a developer that knows its limits and doesn't try to overextend itself.
Visually, Insurgency: Sandstorm is off the charts. The switch to Unreal Engine 4 from Source is noticeable immediately and it's easily one of the best looking indie shooters I've seen, particularly with regard to the environments and lighting. Character models and animation are still a bit stiff, but all soon-to-be dead bodies look about the same from the other end of a scope anyway.
The audio is on another level as well. I only got to play the one mission, but it was an absolute treat. Every gun has an iconic and identifiable sound when you fire, shots have a satisfying pop and kickback that feels incredibly realistic. The shooting made me really feel like I was pulling the trigger and not just clicking my mouse.
We didn't get to see much of the proposed character customization options, but I did get to play around with my loadout a little bit. I opted for a sort of mid-range rifle that had a burst fire mode well-suited for medium range. You've got a certain allocation of resources to spend on your loadout, so I could sacrifice my barrel attachment to get a better scope, or balance things out and aim for an all-round weapon.
I would have really loved to see a competitive game mode in action so I could put my skills to the test, but we only got the chance to demo the one co-op mission. Eventually we were able to break through enemy lines fully and reach the final waypoint, but victory definitely did not come easily. Insurgency: Sandstorm is a game that really makes you feel like you've got to earn each and every inch along the way.
Insurgency: Sandstorm is coming to Steam for PC in September of this year and is also releasing on Xbox One and PS4, a first for the series, sometime next year.