Here's an Injustice 2 trailer all about Poison Ivy you can maybe bring yourself to watch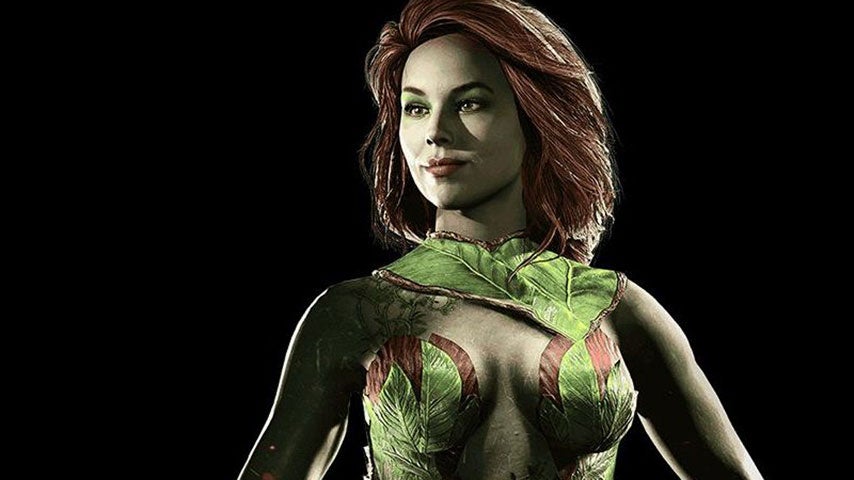 In the right hands, Poison Ivy is a very interesting character. Will Injustice 2 live up to that legacy?
Injustice 2's character spotlight series continues today with a closer look at Poison Ivy gameplay.
Not one of the "obscure" Injustice 2 characters, this time; Poison Ivy shouldn't need an introduction if you have even a passing familiarity with the Batverse. That said, she only appears in one major Batman film and it's the one we all wish hadn't happened, even if Uma Thurman played her. Ivy will be be in Suicide Squad spin-off Gotham City Sirens, though, so do get to know everyone's favourite murderous botanist if you can, before Hollywood commits further acts of violence against this beloved treasure of the comics world.
Injustice 2 releases in May for PS4 and Xbox One. Poison Ivy's place in the roster was confirmed back in February, not that she was ever really in much doubt.
The confirmed Injustice 2 cast so far also includes Superman, Supergirl, Wonder Woman, Batman, Catwoman, Aquaman, Bane, Blue Beetle, Black Canary, Captain Cold, Doctor Fate, Green Lantern, Green Arrow, Deadshot, Harley Quinn and Swamp Thing - among others. We can expect a Mortal Kombat character to sneak in via DLC at the very least.