GTA Online hands out $250,000 in-game cash to all players to celebrate 3 year anniversary
Free money. What more do you want?

GTA Online is handing out $250,000 to every PC, Xbox One and PS4 player to celebrate its three year anniversary.
To take advantage, you just need to log in to the game between now and Monday October 31. The cash should appear in your Maze Bank account by November 4.
That's not all - there is a 30 percent discount on a load of vehicles, clothes and tattoos covering all the free DLC to date, available until Nov 7. You can see all the vehicles on offer in the image below.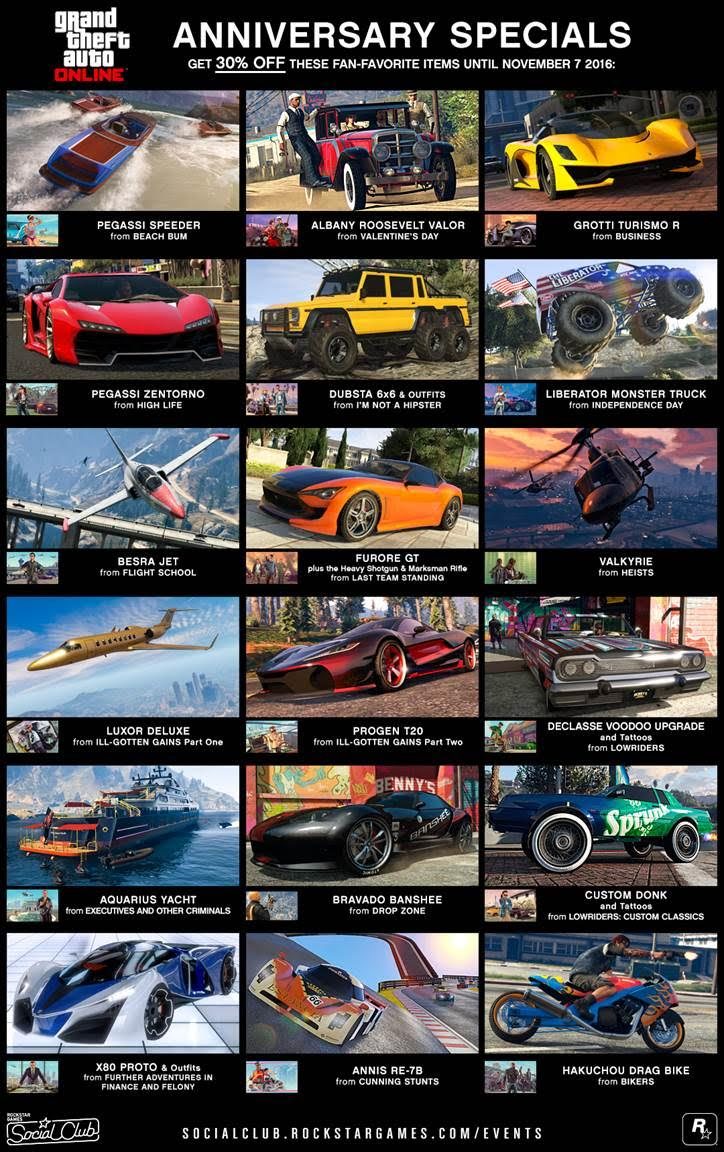 And the following 30% discounts also apply:
WEAPONS
Heavy Shotgun - Last Team Standing
Marksman Rifle - Last Team Standing
CLOTHING & TATTOOS
Outfits: Hipster - I'm Not a Hipster
Outfits: Finance & Felony - Further Adventures in Finance and Felony
Tattoos - Lowriders
Tattoos - Lowriders: Custom Classics
The heavy discounts and free cash come just as modders are getting their bank accounts drained of their ill-gotten gains.
What a bummer.