Get Old Man Marcus with your Gears of War 4 pre-order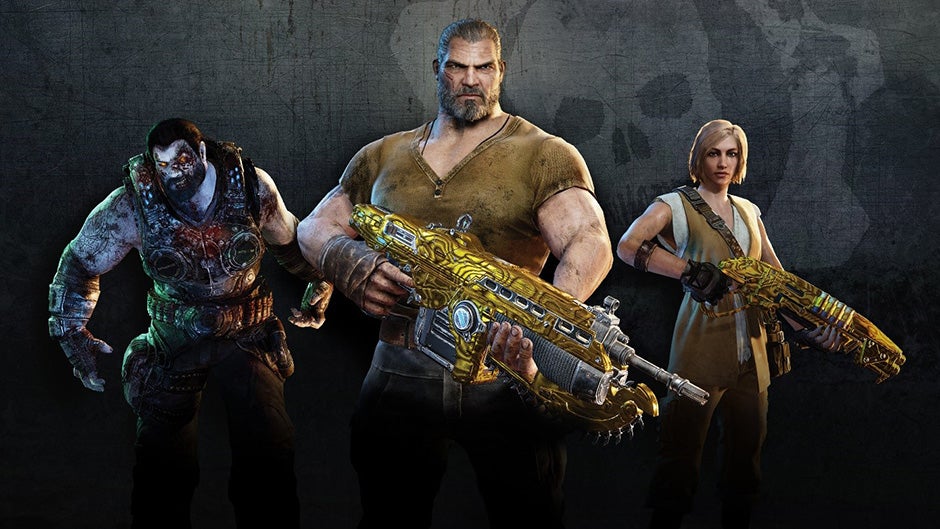 If you pre-order Gears of War 4 you'll be granted Marcus Fenix, although he's aged quite a bit, and Dom is back. Sort of.
As seen in the latest campaign footage of the game posted earlier this week, "Old Man Marcus" is included as a bonus character in the Brothers to the End Elite Gear Pack.
The pack is included in all editions of Gears of War 4 and also comes with gold weapons to day one players.
Along with Marcus, current and new pre-order customers will also receive "Tomorrow Anya", named after her "famous words following the end of the Locust War." Her appearance is based on her look in the Gears of War 4 television commercial where she was introduced as the mother of JD Fenix.
And then there's also Zombie Dom, which is a character skin created as tribute to Marcus friend Dominic Santiago.
The Elite Gear pack also includes the Gold Wave Lancer and Gold Wave Gnasher which are updated versions of the gold weapon skins given to day one players.
All new and current pre-order customers will also receive the previously announced Vintage Del Pack, which includes the Vintage Del character model and retailer-specific bonus items, including unique weapon skins.
Gears of War 4 is out on Xbox One and Windows 10 October 11.