New Gears of War 4 campaign footage shows completely new enemies, old man Fenix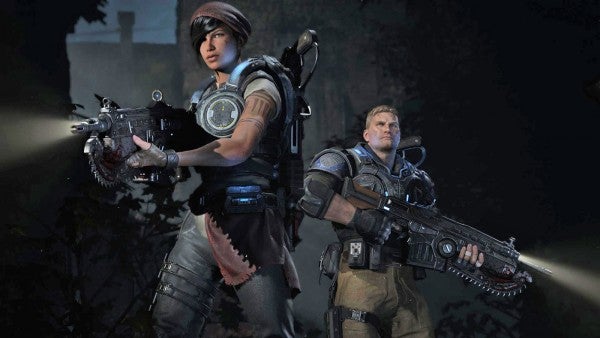 Old man Marcus Fenix has a full beard and is calling the shots in this new Gears of War 4 video.
Microsoft and The Coalition have released a new Gears of War 4 video that features over eight minutes of new gameplay from the campaign, complete with our first look at new enemies and weapons.
The footage, courtesy of IGN, sees the return of Marcus Fenix in a leadership role, as the squad gets attacked and must fight through a garden.
Spoilers for a new faction/enemy type to follow. Turn back now if you want to go in clean.
Particularly interesting are the new enemies on display, which are not the Locust or Swarm we've come to expect from the series. These new guys appear to be wearing COG armour, but don't seem to be entirely human. Their voices are modulated the same way a cyborgs or robots would.
We also get to see the new sub-machine gun weapon, an auto shogun, a railgun-type rifle, and a few other exciting power weapons. It's all very interesting and you can watch it below:
Gears of War 4 is out on Xbox One and Windows 10 October 11. Horde mode is next on the list to be unveiled, and we're expecting that to happen at PAX West in September.