Gearbox suing Interceptor over Duke Nukem: Mass Destruction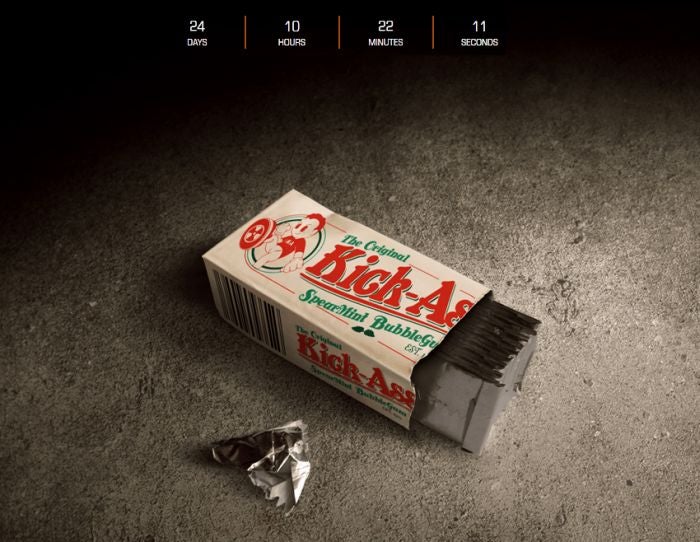 Whatever it is that Interceptor is teasing for reveal this week, Duke Nukem rights holder Gearbox Software isn't happy about it.
Gearbox has filed a complaint suit with the Northern District of Texas division of the US District Court against Interceptor Entertainment and 3D Realms - otherwise known as Apogee, the original developer of Duke Nukem.
The crux of the matter is that Interceptor Entertainment appears to be working on a new Duke Nukem game, in violation of Gearbox's trademarks and copyrights.
Gearbox, which apparently purchased nearly all rights to the franchise when it rescued Duke Nukem Forever, is suing for damages and injunctive relief due to an alleged seven counts of "trademark infringement, unfair competition, copyright infringement, and breach of contract".
The suit alleges Interceptor and 3D Realms "colluded to misappropriate and make infringing use of the Duke Nukem trademarks and copyrights owned by Gearbox".
"Gearbox secured its rights on February 2, 2010, upon the execution of an Asset Purchase Agreement in which 3DR transferred, with certain very limited exceptions, all Duke Nukem intellectual property to Gearbox," Gearbox's lawyers stated.
Gearbox backs up its claims with a copy of a 2010 contract signed by 3D Realms executives which shows 3D Realms giving up all rights except the chance to complete certain in-development titles.
"By attempting to license the unlicensable, assign the unassignable, and effectively re-sell the exclusive rights that Gearbox already purchased in 2010, 3DR breached the terms of its APA with Gearbox, as well as Gearbox's exclusive, federally-protected intellectual property rights," the developer continued.
When Interceptor announced - or perhaps more accurately "teased" - Duke Nukem: Mass Destruction in early February, Gearbox sent a cease and desist to 3D Realms. Gearbox claims 3D Realms' Scott Miller and George Broussard returned a signed declaration acknowledging Gearbox's rights, but provided only an unsigned copy. The latter company apparently responded with a declaration admitting that Gearbox holds the publication and development rights to all Duke Nukem games.
"Only Gearbox has possessed the right to use the Duke IP in the development of any and all new Duke Nukem games, ancillary projects and materials since February 2010," the declaration states.
"Because such rights belong to Gearbox alone, development efforts such as 3DR's Duke Nukem: Mass Destruction effort with others was not only unauthorized, but a material infringement of the Gearbox's rights. I apologize to Gearbox for the infringement and breach represented by my efforts."
The suit contains an interesting section in which Gearbox outlines the pains it went to in bringing Duke Nukem Forever to market; the company argues that it rescued 3D Realms from an untenable financial and legal obligation to publisher Take-Two brought about by the game's 12 year development hell. Gearbox describes the project it took on as a "technological jigsaw puzzle of a video game" and that it found that the "work product was sorely deficient" containing "a mountain of problems" too numerous to list in one pleading.
There's also a mention of the time 3D Realms sued Gearbox for unpaid Duke Nukem Forever loyalties, a suit that seems to have melted away when Gearbox's lawyers laughed hollowly and produced the terms of the contract between the two companies. Both sections paint 3D realms in an unflattering light.
Gearbox is seeking a jury trial resulting in injunction against ongoing and future trademark and copyright infringements, including potentially misleading marketing materials; "recovery of statutory damages" for infringements to date; compensatory damages; award damages; and legal cost damages.
According to the countdown timer originally posted on the AllOutofGum teaser page, Duke Nukem: Mass Destruction was expected to be fully revealed - and possibly even released - early this week. The teaser page currently plays the sounds of battle and an emergency broadcast tone and image.
According to Kotaku, as of September 2011, Interceptor maintained it retained a non-commercial license for Duke Nukem-related games.
Thanks, Joystiq.