Developers need to master real-time streaming before Hollywood "puts a stink" on games, warns Hennig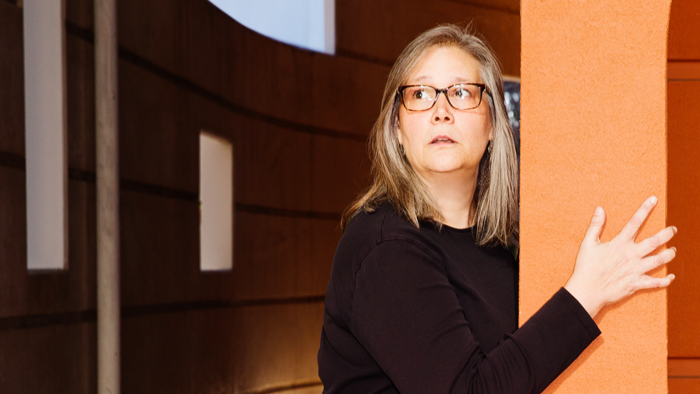 Uncharted creative director Amy Hennig has said that if real-time streaming of video games is the next revolution in the business, the industry needs to redefine the hobby to reach new, wider audiences.

She said that the industry has to figure out how to make games more accessible, easier to discover, use less esoteric controls and expensive consoles, and craft games to fit different play styles in order to find players not yet served by a gated community.
"This is where I think the revolution comes," she told an audience at Reboot Develop today. "If we agree that the wide and rapid adoption of 5G is inevitable and if we agree that means in the same way that music streaming and television and film became inevitable, real time streaming - and I'm calling it real-time streaming because game streaming is too limited of a way to describe it - is inevitable.
"And what that's going to mean is not only will that potentially, radically change games, it changes our business models, it changes the players in the space, it changes the content we can create. And these are the good and bad things we have to get ahead of. But it also changes the audience."
Hennig pointed to Netflix's Bandersnatch as "the best model of frictionally easing non-gamers into interactive content" as the audience is already on the streaming service and doesn't need to pick up a controller. "Imagine how revelatory that would be to non-gamers who are being introduced to real-time content for the first time."
"It's controversial but inevitable," she added. "We're headed for some major change in exciting and worrisome ways. Some of that is how we define our own hobby and whether we as gamers are seeing our hobby as elite as opposed to something for everyone. You see already there's a lot of debate around accessibility and difficulty."
Hennig said the accessibility question is just about "being good humans" and accepting that some players have disadvantages to being able to play games. But she's more torn on the difficulty question that's being raised by recent FromSoft release Sekiro, that if you dumb down the game to include more people are you altering the core experience?
"We have to be open to the idea that we can welcome more people into our hobby," she said. "The people we can reach are being unserved by interactive content. I don't believe they're non-gamers. It's incumbent on us to meet them where they are."
Hennig warned that Hollywood and TV studios are watching interactive entertainment - and streaming - and are keen to get involved. And if developers, designers and publishers don't jump on these new opportunities they could miss out on defining a new era of interactivity in games.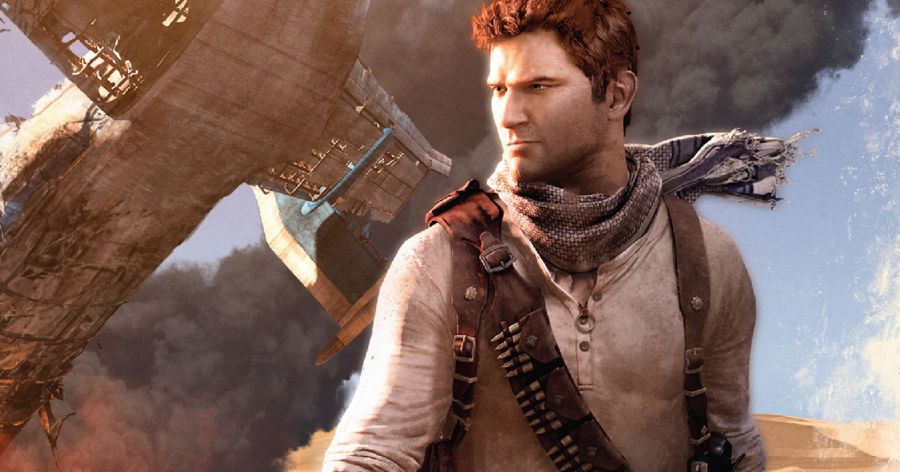 "Everybody in Hollywood, every TV and film studio, has an interactive division. They are going to be on this and they don't know how to do what we can do. They certainly don't understand interactivity, they don't have our experience," she said.
"We have a great opportunity to get in that space and redefine interactivity for a new audience. And if we don't, other people will. We should have the humility to not just go 'here's the games we've been making, open wide, become a gamer'. We really should be crafting experiences for them."
Hennig said she's been looking towards the indie space, where games aren't necessarily about "the intimidating factors" of mastery, difficulty and conquering.
"We need to think of games as experience, and that doesn't require difficulty, fail states, set backs. We get dogmatic and think 'if it doesn't have this it's not a game'. All these games like Fortnite and PUBG should exist, games should be about competition and difficulty and mastery. But what happens is that makes them not accessible to this wider audience."
"There's this exclusive attitude about our medium and our hobby that I don't think is actually healthy. Can we widen our horizons and take what we need to do, and be first to market in this place where other people are going to try to come in and clumsily do something and they're going to put a stink on the whole thing because they don't know what we know or how to do it."
"There's this exclusive attitude about our medium and our hobby that I don't think is actually healthy"
Projects like Google's Stadia streaming service could have potential, said Hennig, provided it's not just an "invisible console". And games that don't have fail states, like Celeste and Return of the Obra Dinn, are interesting for new audiences, but are hard to discover if you're not on forums or following the games business on a daily basis.
Henning added that expensive hardware and intimidating controllers don't make it easy to attract new audiences to games, either.
"We don't make it easy. While it's well-crafted for us, it's an absolute non-starter for this audience," she said of traditional controlers. "What we have Trojan Horsed into people's homes is smartphones. Everybody has that in their pocket. Why are we not using that as an input device for this audience?
"None of this is a critique of what we do," she added. "I'm just looking at what we're going to have to do if we want to try to reach this wider audience."
While she acknowledged that some may get existential and ask why the industry needs to cater to anyone other than hardcore gamers, Hennig said it's not about leaving anyone behind or abandoning the existing players or games.
"It's an 'and', not an 'instead'," she said.