Gabe Newell prefers Xbox Series X to PS5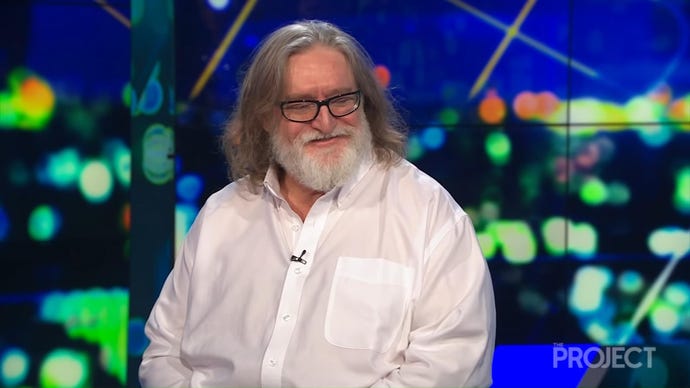 If he had to choose, the head of Valve would go for Xbox Series X over PS5.
Valve co-founder Gabe Newell has been stuck in New Zealand since the coronavirus outbreak. When the team wrapped up on Half-Life: Alyx, Newell went on a break in the country.
Shortly afterwards, the virus hit and Newell found himself essentially stuck there since March. Newell has been guesting on national TV to promote a concert he's putting on in New Zealand for free, with the help of his friends, as a way to thank the country for hosting them.
His latest appearance was on The Project, and you can bet show presenters wanted his take on the impending next-gen console fight between Sony and Microsoft. Asked directly which of the two consoles - PS5 or Xbox Series X - he considers the better one, Newell went with Xbox without hesitation.
"Why?" asked the host. "Because it's better!" replied Newell.
"I don't have a stake in that race," he clarified. "Obviously, we do most of our development on personal computers, but of the two I would definitely go with an Xbox."
In raw power, the Xbox Series X does have an advantage over PS5, but Sony's console has an edge in the storage department with a custom-made SSD several GB/s faster than the one in Series X.
Although Newell's opinion may be based on that fact, Microsoft's console is more akin to a Windows machine nowadays, which makes it more approachable for a PC developer like Valve.
The two companies have also rekindled their partnership in recent years, with Steam getting first-party releases day-and-date with Xbox and the Microsoft Store. Microsoft even regularly promotes Steam on official Xbox streams, a kindness Valve has repaid by highlighting Xbox games and events on Steam's homepage.