Friday the 13th: The Game's PAX West trailer shows off some super gory kills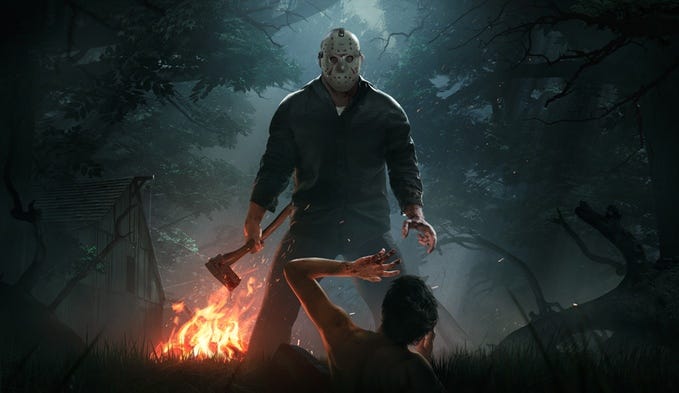 If you like watching teens getting sliced and diced, have we got the trailer for you.
The latest trailer for Friday the 13th: The Game is all about the carnage.
Three whole minutes of executions designed by Tom Savini are just as bloody and brutal as you'd expect from the man who worked alongside Romero on Dawn of the Dead, and two of the Friday the 13th movies.
There are burst eyeballs, crushed skulls, an axe to the crotch, and the more lighthearted lopping off of arms, which always reminds me of the Black Knight in Monty Python and the Holy Grail.
Friday the 13th: The Game is currently scheduled for release in October on PC, PS4, and Xbox One.