Friday the 13th: The Game machetes its way onto PC, PS4, Xbox One in May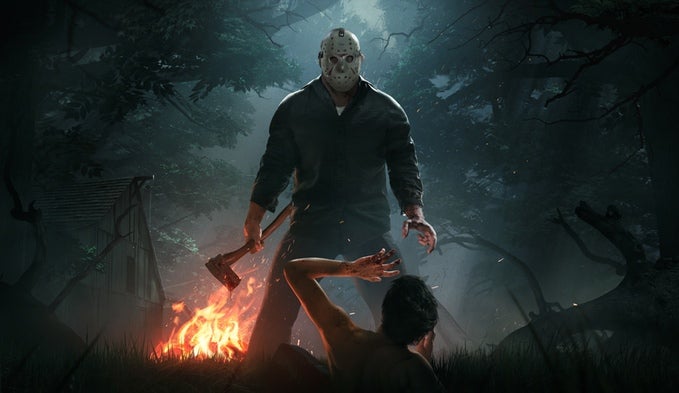 Jason Voorhees fans take note: Gun Media will release its Friday the 13th game next month.
Originally expected in October 2016, the successful Kickstarter project, Friday the 13th: The Game, will hack its way onto PC, PS4 and Xbox One May 26.
Those involved in the project include horror luminaries and Friday the 13th alumni Tom Savini, Sean S. Cunningham, Harry Manfredini, and all around nice guy Kane Hodder.
Friday the 13th: The Video Game focuses on Jason vs Counselor scenarios, allowing the player to choose either Jason or a camp counselor at Camp Crystal Lake as a character. The multiplayer component pits a player as Jason against up to seven counselors. Those who play Jason will be able to play different versions of the psycho killer from various films in the series, with each Jason having his own unique abilities.
Counselors are provided with many different ways to escape Jason while in Camp Crystal Lake, or try to take him out. Like the movies, this won't be an easy task, even when working together. Players will need to rely on their various strengths such as healing, trap building or repairing if they want to survive.
Players will visit more Friday the 13th locations than Crystal Lake. Higgins Haven and Packanack Lodge are ow other playable maps and
Friday the 13th: The Game will be released on digitally on Steam, PlayStation 4 and Xbox One and will run you $40.