First Destiny 2 Leviathan Raid challenge goes live tomorrow, and you'll find it in the Royal Pools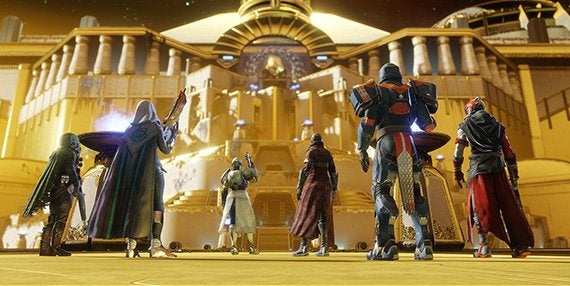 Destiny 2 serves up a fresh challenge at reset this week.
Raid challenges are returning in Destiny 2, starting at weekly reset at 10:00am PT Tuesday.
As announced on Twitter, the first challenge to grace the Leviathan Raid will be found in the Royal Pools encounter.
As a reminder, the Royal Pools is where you need to keep returning to plates to gain the Psionic Protection buff, while destroying nine lanterns and dealing with Ceremonial Bathers, who climb out of their bubble soaks to give you a headache.
We probably won't know what the actual challenge is until someone gets in there are has a good look. In D1, raid challenges usually involved completing encounters in a single round or via some unconventional strategy, and frequently highlighted more efficient but demanding ways to get through. The real loot is what you learn, not what you get - but let's be real: some fancy-ass loot would not be unwelcome.
(Update: We've got a complete guide to the first Leviathan Raid challenge. Enjoy!)
Prepare yourself for the first challenge by checking in with our Destiny 2 guide, and in particular with the Leviathan Raid guide. I wouldn't be surprised if the advanced tips for completing the Leviathan Raid quickly is relevant, too.
Destiny 2 players on console have had almost two months to master the game, and almost as long with the Leviathan Raid available. PC Guardians, on the other hand, are going in with very little time to prepare. We think they're probably up to the challenge, though.