FFVII PS3 remake a no-go because game's "style" hard to translate into HD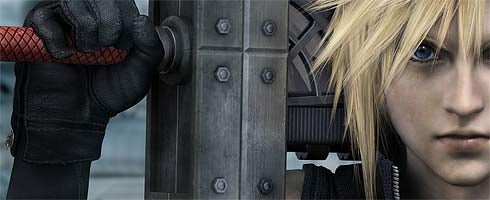 There's that fat lady again. She's just singing her lungs away, isn't she? So, how's the next verse in her dirge for Final Fantasy VII's ain't-gonna-happen PS3 remake go? Well, let's take a listen.
In an interview with Ultimania magazine, producer Yoshinori Kitase and Motomu Toriyama explained that replicating FFVII's "style" with snazzy HD graphics is a Cloud's-Buster-Sword sized order.
"It is a result of considering HD graphics will be the mainstream. Considering the amount of work to make graphics that deserve HD, it is hard to make towns in the conventional style," Toriyama said.
Final Fantasy XIII, of course, did away with towns altogether in order to remedy this problem.
"It is very hard to make games on PlayStation 3 in the same style as the games in that era had. Making graphics will take enormous time," Kitase added.
Sure is a shame that everyone played FFVII for the towns, huh? If only the story, characters, and battle system were anywhere near as memorable. Then maybe Square could... naaaaah.
Thanks, 1UP.